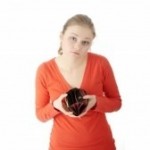 When it comes to personal finances there is no shame in admitting that you could do with a little bit of extra money to help you get through the month. However, unless you have a money-making scheme hidden up your sleeve, the best short-term way of getting more cash is to simply spend less. But don't worry, this doesn't mean that you have to turn off your heating or switch off the lights; it just means that you need to make sure you're getting the best deals around. To help with this, there are three simple tips that you can follow.
Write It Out
If you're trying to cut your spending it is always worthwhile writing all of your outgoings down so that you know exactly where your money is going. As while you may think that you're being frugal with your money, it is easy to underestimate exactly how much you're spending on even the littlest of things. Many people, for instance, end up spending much more than they'd planned on unnecessary items such as magazines and newspapers. Another common unnecessary expense which you don't always realize you're incurring, is money spent on buying lunch or snacks when you're out and about or at work. That is why you can only really start to make cutbacks in your outgoings once you've got a good understanding of where it is that your money is going. So whether you start to make lunch at home or just cut back on those little extras, you are sure to start saving money without even noticing the difference.
Check for New Deals
Keeping on top of all of the new deals that are out in the market can be a time-consuming and confusing process. However, if you want to make sure that you're getting the best deal for your home or family, you need to make sure that you're getting good value for money on anything that you buy. That is why it is important to continually research deals relating to your key outgoings. So if you spend a reasonable proportion of your outgoings on your utility bills, you should also check regularly to see whether you can get a better price anywhere else. If you live in rented accommodation and have a rate which includes your main utility bills then even monitoring your mobile phone bills or food bills could be beneficial. Switching from a pay-as-you-go to a contract phone, or switching your supermarket brand, could all help to cut your spending this month!
Don't Accept the First Quote
Some people are born to haggle while others accept everything at face value. But when it comes to your personal finances you really should take the time to shop around. For instance, if you need to have work done on your home or if you're moving to a new property, you should always make sure that you get as many quotes as you possibly can. This helps to make sure that you are getting the best deal around and in turn, saving money on your personal outgoings. http://getvan.co.uk/ is a great example of how modern day consumers should shop and is an online portal where companies can compete for your job when you're moving home. All you need to do is post your removal requirements online and wait for the quotes to flood in. So if you were moving house and wanted to find a man and van firm or removal company to help you on the day, GetVan can do the hard work for you. After posting your job you will get a large number of quotes from established, local companies, drivers and courier companies. This sort of competition enables you to get a great deal for your removal needs; cutting your spending and helping you to retake control of your personal finances. Just remember, the more quotes you get the better deal you are likely to net!