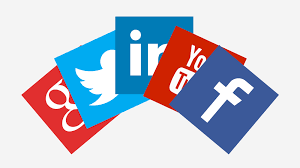 Social media has revolutionized the world both for better and for worse. But, there is an area in particular that has been profoundly affected by it, and that is the practice of law. Here are three ways social media is transforming the legal world.
Marketing
One of the most direct ways social media has altered business for law firms is marketing. Firms are now using social media pages to promote their business and reach far more people than they could with traditional advertising. Lawyers can use social media marketing to directly answer peoples' questions online or share positive reviews. Others publish content to improve the authenticity and expert appearance of their firm at a low cost. Simply publishing expert opinions with references to your law firm's name and key area of expertise as articles on LinkedIn and Facebook can get you as many clients as a search engine ad campaign, and for free.
New Types of Crime
Social media has enabled whole new types of cases, though they build on prior types of crimes. Businesses sometimes sue each other because one side is posting negative reviews about its rival online or taking over its business directory listings before putting incorrect information in it to deter potential customers from finding it.
Cyberbullying ranges from a digital version of traditional schoolyard name calling to digital lynch mobs sending threats to the target while others, in a vicious type of competition to be as brutal as possible, track down contact information for family and friends of the target, sending nasty emails, leave hateful voicemails, or try to get the target or their parents fired from work. Tracking down the main or worst perpetrators may require IT experts, while finding the instigator is typically not as hard, though pursuing charges against them requires a legal expert.
The Digital Evidence Trail
Social media has allowed many attorneys to gather information about clients and those suing their clients. For example, many people have been proven to have fraudulently filed for disability when social media images show them engaged in physical activity. Divorce attorneys have been able to collect evidence of slander by a soon to be ex-spouse or proof the person still has property thanks to photos taken by family and friends showing the missing item parked behind a shed. There are also cases where the client's social media profile has backed up their alibi, such as friends uploading time-stamped photos showing that yes, the client was at the party at the time they said.
None of this addresses the rise of "performance crime", those who commit criminal acts and broadcast them for notoriety. South Dakota Law School has already started educating law students about mining valuable information on crimes likes cyberbullying and intimidation, extortion and assault. Up-to-date courses offered by modern law schools such as the USD can offer the latest information on all things internet-related.
Conclusion
Social media is transforming law professionals in more ways than one. Social media makes it possible for even solo law firms to market themselves effectively at a low cost or even free if one sees their time as an investment in growing the business. Social media is enabling new variations of old crimes and a few new ones. Social media also creates a digital trail, though this may be to the benefit or detriment of your client.