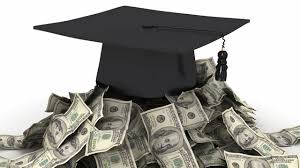 Being a student is, in many respects, a hard life. The stresses and strains of getting up at midday, living off beans on toast and a few hours of study per week can really bring some near breaking point. All jokes aside, finances can be very difficult when you first move away from home, so here are a few tips to help you avoid troubles in this area.

Budget
Although many universities have an emergency fund for students who hit rock bottom, this is, in most cases, avoidable and unnecessary, provided you have planned your finances and budgeted. Creating an effective budget is a fairly straightforward task, yet it can save you a significant amount of money over the years.
All you need to do is calculate your income against your outgoing expenses each week/month, and ensure that your outgoings are less than your income. This may mean making changes to your spending habits, but it is worth it to avoid becoming destitute.
Loan
This option is used by most students at university, and is usually the easiest/quickest way of generating an income without working. Student loans are usually paid by the Student Loans Company, and are paid back once you have graduated and are earning over a certain threshold.
This can be a steady way to pay for all your necessities whilst not having to worry about immediate repayment. Student friendly companies like Smart Pig also offer shorter term loans for those who are still strapped for cash, although these are expected to be paid off when you receive your next student loan instalment.
Part Time Job
One final way of avoiding financial trouble would be to get a part time job. It is common for students to be seen working in hospitality/retail in between studying, as businesses in these sectors are usually flexible with working hours and not too demanding (although this is not always the case).
It can bring in much needed extra income on top of your loan, whilst also giving you valuable work experience in the process. Bear in mind, however, that it should never get in the way of your studies, and if you are being overworked/your studies are suffering, you should ask for reduced hours or leave the job altogether.
These are some of the ways to avoid financial troubles as a student, and most of it comes down to common sense. Everyone is likely to struggle financially at some point, but overcoming this is part of the university (and life) experience.