There are many reasons why the average homeowner might want to invest in home improvements. If you're looking to increase the functionality of your home, add aesthetic appeal with something more modern or in keeping with your personal style, and/or boost the resale value, home improvements are a great way to accomplish all of your goals, especially if you put some time, effort, and thought into the planning process so that you can select the best projects. However, most home upgrades of value are not going to come cheap. And if you're working with a budget, you might find that you have to compromise in order to get what you want at a price you can afford. Luckily, there are ways to trim costs that won't require you to take an all-or-nothing approach to your upgrades. Here are a few tips to try.
Get bids. Like any type of co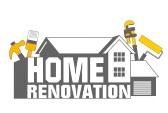 nsumer purchase, it's in your best interest to engage in comparison shopping where your contractor is concerned. You should, of course, have a budget in mind for your project. Some contractors may tell you that it is insufficient while others promise you the moon at your price. But what you want to look for is a contractor that tells you what you can reasonably afford with the money you have, that warns you there could be overages should any unseen problems arise once the project begins (such as issues with inspectors, city codes, or elements of your home interior like plumbing or electrical), and that lets you know how you can save money throughout the process.

Pitch in. One of the best ways to save on home improvements is to do some of the work on your own, and if you have chosen your contractor wisely, he'll give you the opportunity. You can help with demo, haul debris to the dump, and even handle the finishing touches on your own. Your contractor and crew will do the heavy lifting, attend to details like permits, and ensure that everything in your build is up to code. But you can shave some money off the final bill by pitching in.
Find and purchase materials. Another great way to save is by doing the legwork to gather materials for your project. If you leave this task to your contractor he will not only charge you back for the materials themselves, but he will also tack on a flat fee for his time and expense (fuel, for example) or a percentage of every purchase as his "finder's fee" (or both).
Take a class. If you're hesitant to take on finishing projects like tiling the backsplash, laying flooring, or installing fixtures, consider taking a class at your local hardware store (many offer home improvement courses) or simply look for tutorials online. You needn't be an expert to complete these relatively easy upgrades and save yourself some money on contractor and crew.
Use tax credits. Although you might not get any tax credits for furnace and AC maintenance, an upgraded, spa-like bathroom, or a new gourmet kitchen, there are a few home upgrades that could deliver a deal come tax season. At the moment, these mainly revolve around eco-friendly upgrades related to alternative energy or energy efficiency in the home. So if you're planning any green home improvements, you might want to talk to your tax prep specialist about potential credits you may claim when you file.