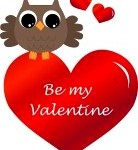 Valentine's Day is a special holiday for couples everywhere, a time when you go the extra mile to show your significant other what she means to you. Of course, you should be showing your love every day of the year, but it never hurts to give a little more on this special occasion. Unfortunately, many Valentine's Day gifts are not only expensive–they're boring. Try springing some of these inexpensive and unique romantic gifts for the special woman in your life.
Homemade Chocolates
Chocolates are the gold standard of Valentine's Day gifts, surely in some part due to their natural aphrodisiac qualities. However, they seem to get more expensive every year and they rarely change. Put a unique twist on this classic gift by donning your apron and making your own chocolates in the kitchen. Your sweetheart is sure to swoon over a unique assortment of handcrafted chocolate truffles, rochers, and other delicious treats. Women love a man who knows his way around the kitchen, and this is a great way to show off your chops.
Spa Treatments
Every one loves to be pampered, but honestly your hands might be a bit too clumsy to do the work of an authentic spa treatment. Let her choose her own luxury by getting your significant other spa coupons to redeem at any time. Spas everywhere offer a range of treatments, from soothing massages to revitalizing facials. Give her the gift of luxury without spending a fortune by opting for spa coupons and gift certificates. Browse daily deal services like Groupon and Living Social to find the best deals on spa treatments in your area.

A Personal Scrapbook
Romances are always full of tender memories, and what better way to remind your special lady how much she means to you by compiling those memories into a creative scrapbook? Gather up your favorite photos and mementos from your time together and tell the story of your relationship the way no one else can. Customizing an antique photo album is a great way to make a gift like this extra special. Unleash your creative side and create something truly unique for her this year.
Romantic Dinner for Two
Think back to your first date and how far you've come. Many relationships begin with a romantic dinner for two, so set the mood and the table for a special occasion to remind her where the love came from in the first place. Cook her favorite dishes if you have the means, or if you can remember this far back, see if you can recreate the dinner that the two of you shared on your first date. She'll fall in love all over again.
A Timeless Keepsake
Diamonds are forever, but they will forever be too expensive for most of us. Get creative with other keepsake gift ideas, like an elegant time piece with an Ebel watch strap that she'll be able to enjoy for years. Gifts like this last a lifetime, but they won't take a lifetime to pay off. Look for something truly special, rather than gravitating toward the most sparkling and expensive jewels in the case. Find something that will mean something to both of you, and find an inexpensive and unique gift like one of these.