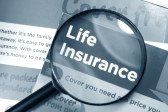 One topic that a lot of us don't particular like to discuss is death. And yet, being that it is a reality that all of us will have to face at one time or another, for the sake of the ones that we leave behind, it's important that we make wise financial decisions. This would include taking out a life insurance policy.
If after doing a bit of research, you've decided that you want to take out term life insurance policy, you've already chosen an option that is pretty affordable. But if you'd like a few tips on how you can get this kind of insurance at an even cheaper rate, we have provided you with some money-saving tips below:
Get term life insurance while you're young. Age, when it comes to getting insurance, is interesting. On one hand, when it comes to car insurance, the younger you are, the more expensive it tends to be. At the same time, when it comes to term life insurance, there's a greater chance that you can get it at a good price if you're a younger age and in good health. So, if you're looking for some great rates on term life insurance, don't wait. Get it as soon as possible.

Shop around for the lowest rates. Something that's important to do no matter what you're shopping for is to not go with the very first quote that you get from a particular company. In order to insure that you receive coverage at the most affordable price, check out at least 3-5 different life insurance companies. One website that can provide you with a list of some of the best term life insurance companies is A2Z Term Life. Simply go to the site and put "top 10 life insurance companies" in the search field.
Pay close attention to the length of coverage. One tip that some people fail to overlook is paying attention to the length of coverage that they get. For instance, if you have a 15-year mortgage on your home, you might want to take out a policy that lasts equally as long. That way, your house is protected throughout the lifespan of the policy itself. At the same time, if you plan on retiring in five years, you might need a policy that is five-years-old too. By thinking about how long you want your policy to last, that can help to keep it at an affordable rate.
Don't purchase more insurance than you actually need. If you were to ask someone like State Farm Insurance Agent Russ Levinton for some life insurance tips as it directly related to purchasing a term life insurance policy, one of the things that they would probably advise is that you don't purchase more insurance than you will actually need. The reason why is because if you do, it could actually cause the price of your insurance to skyrocket. So how much is enough? In most cases, 6-10 times more than what your annual gross income is, that is just what you need.
Inquire about paying annually. Although most insurance companies will provide ways for you to pay monthly or bi-monthly, most of them will give you a pretty nice discount if you're willing to pay for your term life insurance on an annual basis. So, when fitting term life insurance into your budget, consider paying for it once a year. The discount will make it well worth your while. For more information on term life insurance, speak with a reputable life insurance agent within your area.