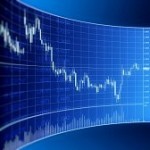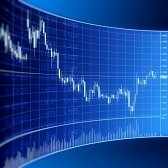 Electronic trading platforms are the most popular means for novice investors to take the proverbial plunge into the world of online trading. As these systems have continued to evolve over the years, they offer a host of benefits. However, it is still necessary to appreciate what many consider to be the five hallmarks of a respectable trading platform. Before committing to any specific company in particular, all of these observations should be addressed. Let us now take a more in-depth look at each in more detail.
Funds and Fees
Every platform will charge a nominal fees and a certain level of commission. However, these figures naturally differ from provider to provider. Pay attention to the spreads involved within trades as well as the fees associated with depositing and withdrawing funds. These will have a very real impact upon any profit margins.

An Intuitive System
Whether referring to a system based in the cloud or one which requires software to be downloaded, any platform should be very easy to use. Streamlined layouts and intuitive controls are two key metrics to be appreciated here. Also, it is prudent to choose a framework that boasts a customisable layout; the needs of no two traders are ever alike. Any platform which is obtuse or takes up a great deal of memory can hinder a trade. This is the primary reason why investors will normally opt for a demo package before making a firm decision.
Performance
Electronic trading is an extremely liquid market. Values can change within seconds and a position that may have been "in the money" could quickly turn negative. One core feature of platforms such as those offered by CMC Markets is that all trading takes place within a real-time scenario. Monitoring, tracking and participating in trades can therefore be carried out when the situation proves to be the most advantageous.
Secure Trading
Any system must be able to provide a completely secure means of financial transactions. First, there should be a variety of payment methods available. These can include:
VISA
MasterCard
Electronic bank transfers
Live telephone payments
Another important (and lesser-known) factor should be how all personal data is encrypted. To avoid prying eyes, most firms now employ what is known as Secure Sockets Layer (SSL) protocols. This is the very same system that banks and other major institutions utilise. Thus, all financial information will remain completely safe.
Excellent Customer Service
Finally, there should be various means to contact a customer service representative during normal business hours. Telephone and dedicated email addresses are the most common methods. There can also be help desks that address individual queries such as sales, technical issues and specific trading types (such as CFDs).
These are five of the "golden rules" which every modern system needs to embrace. Appreciating the importance of each is critical to make the most informed choices when the time is right.