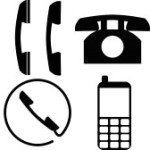 We're all interested in ways to save on our monthly bills, especially when our budgets are stretched to the breaking point. But we also enjoy having the entertainment options offered by cable and the internet, not to mention the connectivity provided by the latter, along with a home phone. And while we don't want to give up the phone, internet, and cable service that has become so ingrained in our daily lives, just about everyone would be happy to get the same or similar services for less. Luckily, there are plenty of ways to cut costs without giving up the services you use daily. Here are just a few effective ways to save money on these monthly expenses.
Shop around. Corporations operate with a bottom line in mind, and believe it or not, this can actually be to your advantage. Their job is to make money while your job as a consumer is to find the best prices for the services you need. And you can use their goals to meet yours. But how? In order to make money, businesses need consumer support. That means you. Granted, there are likely to be industry standards and company policies that limit how low they can go with their prices, but most providers are willing to go a long way to keep you from heading to their competitors. This could include price matching or even throwing in extras to get your business. So don't be afraid to compare prices and negotiate for what you want.

Package deals. When you bundle together your phone, internet, and cable service you're bound to get a better deal than you would buying them separately. At least that's what the commercials promise. But you need to be careful. You can't just take them at their word. In most cases, the package deal is going to offer better prices than buying separately, but you should look into all of your options first and make sure you understand the ins and outs of the deal, including terms for introductory rates and any charges in addition to your regular service.
Understand cable alternatives. Your cable is likely to cost you more than your phone and internet combined, which means this is also the portion of your bill where you stand to save the most. For example, you should consider options like DirecTV and Dish Network, not to mention internet services like Netflix and Hulu. Depending on your usage, you could save or enjoy more services simply by knowing what's out there.
Watch out for unneeded extras. Some providers will nickel-and-dime you with extras you don't want or need. So you have to read the fine print or at least ask questions. If you're not interested in extra expenses like hardware (modems, additional cable boxes) offered by your service provider, you can find alternatives like purchasing your own modem or using a Slingbox. And you don't want to pay for phone services like voicemail and long distance when you get the majority of your calls on your mobile handset, just for example.
Drop portions of your plan. If you find yourself overpaying for phone, internet, and cable at home, it might be time to consider whether you really need all of these services. Did you know you can use MagicJack internet phone services free VOIP calls instead of paying for phone service? And if the only calls you get are solicitors anyway, it may make sense to virtually merge your phone and internet so as to avoid paying for both when you only really use one. Being realistic about your needs and understanding your options can definitely help you to save when it comes to your monthly bills.