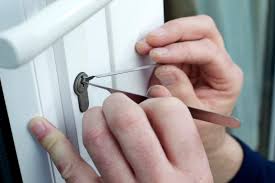 So, you have locked yourself out again. Now you call the locksmith and they quote you $50 to get you in the house and once they arrive it rises to $150. How do you avoid this? How do you ensure that you are getting a legitimate locksmith and not a scammer? Follow these tips to ensure you encounter a legit transaction with a professional locksmith.
Research Reputable Locksmiths
If you are online, google search Chicago locksmiths and find dealers in your area. Then check their ratings and reviews out and the Better Business Bureau's rating of the company. Then you can be assured you have a reputable company that provides a safe and scam-free service. If you don't find very much information on the company, look elsewhere. This is not a time to skimp on price or quality. Your safety is at risk if you choose a scammer.

Say the Name
Ensure that the company you call states their name when they answer the phone and don't use a generic locksmith greeting. If they do, they are probably not a business you want to work with. You also want to ensure that the number is registered to the business and that the business is a legitimate company. Ask to see the locksmith license prior to work being performed and watch the vehicle they drive up in to match the logo with the business that you called.
No Drill-Outs
Be leery of any locksmith that insists you drill out the lock and replace the entire unit. Most experienced locksmiths can open any lock on any door without resorting to drilling the entire lock and replacing the whole lock mechanism. They also will charge over $100 mark-up on the locks they install and you should be aware of this.
Price Should Match
The price quoted should be the same price they give when they show up to your door. If the price does not match, you should insist they perform the work for the quoted price or not perform the work at all. This is why you ensure that all extra costs are given up-front, including mileage, night pay, etc. Do not let them add senseless fees and do not work with someone that only accepts cash.
Ensure the Website is Real
The website should have a real address that you can verify and have actual pictures that are not stock photos. If the site has too many photos of random pictures and nothing of the actual storefront or real-life photos, it may be a scam page. The scammers will set up a page and then come out to your house and end up breaking in for you and charging you ridiculous amounts and then even change your lock and keep the key for a further planned burglary. Do not trust those that are not licensed and do not show up in a marked vehicle. Better safe than sorry.
If you do not take the time to heed these warnings, you could be victim to a scam. The scam can end up costing your house and the safety of your family.   Do your due diligence and research locksmiths before you ever actually need to call one or have a back-up key plan in place for your family.