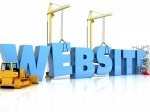 Nobody wants to spend a ton of money on web design, but everyone is beginning to realize just how important this online portal is to running a successful business these days. People no longer look in the yellow pages to find local vendors; they go online, do Google searches, and view websites to compare prices and shop. This means that your website becomes not only the first contact that many consumers have with your brand, but it is also a potential point of sale. So if your site is boring or difficult to navigate, or worse, you have no website at all, consider that you're doing competitors a big favor. And although you have to spend money to make money, you don't necessarily have to spend a lot in order to get a workable and attractive website that offers your customers everything they need. Here are just a few ways that you can save some money on the web design process while delivering the goods to consumers.
Keep it simple. There aren't too many businesses out there that need to spend major money building a site, adding bells and whistles, and undertaking frequent overhauls. What you really need is a clean layout, easy navigation, and an interface that represents your brand. So don't go crazy. If you must, find things you like on other sites, make a list, and then narrow it down to a couple you'd like to try on your own site. Just make sure that any additions increase both function and form.

Plan and provide content. The worst thing you can do when it comes to the cost of web design is show up for the process unprepared. You need to plan ahead by figuring out your goals for the site as well as particulars like logos, color scheme, layout, and so forth. The more content and deliverables you can provide up front, the less you'll wind up paying for your web design in the long run.
Shop around. There is an absolute glut of web designers looking for work right now, so don't think you have to shell out megabucks for some award-winning graphics specialist. Ten years ago, these professionals weren't so easy to find, but the rise in demand for skilled web designers led to a growth in degree programs for the field and ultimately, a job market overrun with qualified individuals. The clear benefit goes to businesses looking to expand into the mobile arena.
Hire amateurs. If you simply can't afford a professional, think about hitting up local colleges, universities, or art institutes. You'll find a wealth of talent, and most students are so eager to build a portfolio that they'll work for peanuts or even class credit.
DIY. Um, duh. Anything you can do yourself will clearly cut expenses. The only caveat is that you need to know what you can reasonably do on your own and what you need to hire a professional company like FireBubble to help you with. For example, the average person with little tech savvy can learn to do basics like posting new content, removing old content, fixing broken links, and even adding new pages from design templates. What you may not be able to do is overhaul your site to implement changes to branding, add a shopping cart feature or a customer service portal, or run a successful SEO campaign, just for example. In these cases you should definitely pay to have it done right so that you don't wind up throwing a major wrench in the works at even greater expense.