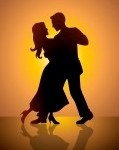 One of the most significant days in any teenager's life is prom night. It's a time to dress up in their best and hang out with friends. It's an opportunity to enjoy dancing and partying in a beautiful venue. And for many high school students, it also symbolizes experiencing a formal event before graduating and heading off to college.
On the other hand, what prom night means for parents is a memorable evening that also has the potential to become a pretty expensive one as well. So if you have a son or daughter who has a prom coming up and you'd like some tips on how to provide them with all that they need without breaking your budget in the process, this is the article that you've been looking for. It has five tips that can help you save money on high school prom night expenses.
Don't wear a tux. If you have a son who's planning on going to the prom, although a lot of young men choose to wear a tux, there is no book of guidelines that say it's mandatory. In fact, just like there are a lot of grooms who opt to not wear a tux on their wedding day, there are more and more young men who are choosing to put on suits at prom, as well. It's stylish and it's cheaper, too. However, if your son does want to put on a tux, it's better to buy one than rent one. Colleges tend to have formal events, too. Therefore, a tux can be an investment that he can make good use of time and time again.

Borrow the dress. If you have a daughter who wants to go to prom, of course you can go out and buy a gown. However, if you're strapped for cash, another option that you might want to consider is having her borrow a dress from a family member or friend instead. Or, something else you might want to consider is going to a consignment store or thrift shop. You might be amazed by the one-of-a-kind finds you'll see at a really cheap price.
Forget the flowers. Sure flowers are nice, but they're also a tradition that a lot of kids would rather go without. So unless it's always been a dream of your child to either give a corsage or wear one, this is something else that you can avoid purchasing.
Share the limo. While going down the checklist of all of the things that your child will need for their prom, something else to factor in is transportation. If they really want to arrive in style by going in a limo, then ask them how they would feel about riding with several of their friends. Everyone can split up the cost of the limo to save money. Plus, it's a great way for them all to spend even more quality time with one another.
Take your own prom pictures. Whether your daughter was able to save on a prom dress by buying one at Night Moves by Allure or your son was able to save money by getting a suit, that doesn't mean that the extra cash that you saved has to go to frivolous expenses like professional prom pictures. Thanks to the camera quality of smartphones, your children can take great pictures on their own. So, avoid paying to use the professional photographer at the prom. Encourage them to use their phone instead. For tips on how to take great pictures on a smartphone, visit Pop Photo and put "taking better photos with your smartphone" in the search field.