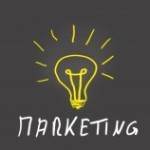 Whether you manage a small business or your large company has simply fallen on hard times during the ongoing recession, you might be looking for marketing and promotional strategies that will see you through to an economic turnaround. And you're no doubt keen to save some money in the process. As it turns out, you're not alone in this sentiment, and as such, you don't have to reinvent the wheel. You can rely on the experience of others when it comes to penny-pinching marketing strategies that pay off big. Here are a few tips to help you get started.
Unified branding. Before you ever start down the path of marketing and promoting your business you need to come up with a branding strategy that aptly presents your image to the public. This could include a diverse array of elements, including a mission statement, logos, and even a patented color (think Coke red, T-Mobile pink, or the McDonald's golden arches, for example). When you've developed a unified branding scheme ahead of time you'll save yourself a lot of time, trouble, and money on updates later on.

Cross promotion. There are probably plenty of businesses working on a limited budget just like you that would like to pool funds (and think tanks) to come up with ways to promote both enterprises together for less. So look for complementary companies that have the same kinds of goals and ideals – you never know what kind of opportunities might arise.
Brand ambassadors. Did you know that some businesses actually hire brand ambassadors to spread the word about their company within their social circles as a trusted source? It's actually not all that surprising considering the weight that a referral from a trusted family member, friend, or colleague can carry with the average consumer. And yet, you don't have to pay someone to do this for you – all you have to do is wow every customer with excellent products and outstanding customer service. Going the extra mile to ensure the happiness of your patrons is often all it takes to receive glowing referrals that bring in new business. And what does it really cost you to treat your customers right?
Use analytics. It used to be that businesses would pay for print, radio, and TV advertising with little way to determine if (or how) their efforts were paying off. But this carpet-bombing strategy is no longer necessary. You can now try a variety of marketing tactics in the online and mobile arenas and then use analytical tools to figure out exactly how they're paying off for you. This can definitely help you to hone in on the areas where your marketing money is delivering the best returns.
Keep your website up-to-date. Failing to add new content, delete unnatural links, and perform basic maintenance on your site can quickly cause expensive problems that even a much larger marketing budget won't fix. For example, visitors that have a bad experience due to broken links or outdated content won't likely return to (or recommend) your site. And if Google's crawlers catch you employing questionable tactics (even if they were posted pre-Penguin) you could find yourself delisted from their search engine. So stay on top of maintenance and updates – it will undoubtedly save you in the long run.