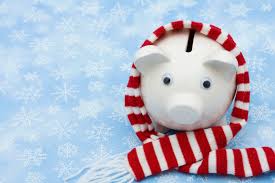 As early as now, moms and dads all over the world are coming up with their list of Christmas presents for their kids while friends and acquaintances are also mulling over what to give the different individuals in their social circle. And if you are like any of these individuals, chances are, you are concerned about going over your projected budget this coming season. You clearly don't have to spend that much. You also don't need to skimp on your presents. What you do need are these 5 ways to save money on your Christmas this year.
Recycle and reuse old yet presentable Christmas decorations. 
According to one report, a great majority of people today never reuse their Christmas decorations of the previous year. Instead, they'd be buying a brand new Christmas tree, a brand new set of buntings and lights, and a new set of other Christmas decors. If the decors of the previous Christmas are still in excellent, pristine, and fully working condition, don't you think buying an entirely new set of each of your decors is just a waste of money?
Pare your Christmas presents list. 
Christmas is generally for kids. While there are adults who are kids at heart, don't you think it makes a lot more sense to focus the gift-giving to children? Why not talk to your friends to skip this year's gift-exchange and instead focus on bringing joy to the children of the globe?
If you have vouchers, make the most out of it. 
Business organizations typically send out gift cards and shopping vouchers a few months prior to Christmas. If you have been diligently collecting these vouchers ever since companies have been handing them out to customers, you can eventually save a ton of money by using these vouchers.
Be conscious about your Christmas gift packaging. 
Did you know that you can actually save a considerable amount just by not using a fragile tape or even a mediocre or poor quality gift wrapper for your Christmas presents? Try to imagine wrapping a Christmas present only to be easily torn when you fold a crease. Or, how about an adhesive tape that simply doesn't do the work of securing your gift wrapper? You'll end up buying more rolls of it just to wrap a single present.
Be wise in your food and beverage selection. 
Studies show that food wastage is at its highest during Christmas celebrations. Why? Well, everyone wants to prepare a really sumptuous meal fit for a large group. Unfortunately, every member of the group is thinking exactly the same thing. One way to address this is to engage your friends to decide on the meals and beverages to be served come Christmas day. Everyone can then chip in to lessen the load on your shoulders.
Christmas is one of the most awaited event of the year. For many, it can be a reunion of sorts. However, if you're not careful in your budgeting, you might end up cash-strapped after the celebrations.