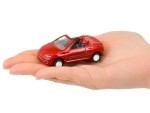 The cost of car insurance is on the rise. The challenge of finding adequate coverage at the right price can be resolved by following simple steps. Maximize the economic value an auto policy by lowering risk ratings. If you are looking for high quality auto insurance within a reasonable budget there are a few things you should know:
1. Boost Deductible
One of the easiest methods of extracting more value from an auto insurance policy is to boost your own deductible. The odds of sustaining minor damages such as curb side scratches or a dented bumper are higher than the risk of a major collision. When signing onto a policy with a higher deductible ceiling, the cost of monthly payments will be far lower.
2. Carpooling
When insurers have knowledge that you commute to work by carpool, there are typically substantial savings. Estimated premium for carpoolers on an auto policy will be reduced if it is evidenced that those trips constitute more than 50% of all drive time to work. Insured that can provide documentation of 75% commuting by carpool will obtain significantly more savings. Most businesses with commuting employees track carpool mileage. If indexed at under 7,500 annually, leisure driving rates are assigned. Most drivers clock in about 13,000 miles annually at the median rate. Carpooling is a way of cutting expenses down to the low end of the rate scale.

3. Buy What You Need
Opting to only purchase what you need is always a recommendation for auto owners with a safe driving record. If an auto is new, the initial rate will usually be higher. Shop for the lowest priced comprehensive and collision coverage on a newer vehicle. For used car owners, liability is often enough. Avoid paying for extras if a comprehensive plan is considerably higher. Some comprehensive auto insurance packages offer reduced rates in exchange for a good driving record. If car in your possession is older, it is advisable to drop anything but liability insurance. Extended warranty insurance is one option for lowering risk on an auto insurance agreement.
4. Combine Your Policies
Insured with life insurance policies or homeowners insurance can sometimes combine an auto insurance coverage agreement. Auto insurance is at the top end of the index in terms of risk to insurers. Savings can be found in combined indemnity. Cover your auto in a combined policy that will decrease risk calculus on a policy and reduce rates.
5. Audit Driving Record
If an insured already holds an auto policy, one of the fastest ways to reduce policy premiums is to request a driving audit. Some insurance brokers perform audits on client' driving records to retain loyal customers. Moves closer to work, and odometer reporting can save money. Driving habits change. Ask your broker about a driving record audit to lower unnecessarily high rates.
6. Consider Your Tracking Device
New technologies offer cost savings to drivers seeking proof of their low risk driving habits. Progressive Casualty Insurance Co., for instance, offers its clients the MyRate program. With MyRate a discrete wireless device is attached to an insured's car. As the client drives, the insurance company is able to monitor driving habits (i.e. most frequent travel times, distance, sudden stops, speeding, etc.).
Upon completion of the first year of the MyRate program with Progressive, insured members are offered greatly reduced pricing on auto insurance plans.  The insured can save up to 60% of the total cost on a policy. The counter to the MyRate program is that if the insurance company reports derogatory marks against driving habits, the insured's rate will raise up to 9%.
Finally, the common-sense factor to any insurance agreement is to pay premium installments on schedule. By paying your bills on time, you are showing an insurer good faith performance on agreement. Better rates are accorded responsible parties.
 About The Author
Tim Marsh has been covering the car beat for the last 8 years. Tim specializes in finding the best deals on wheels and offering advice on making your car last.