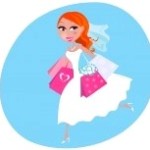 Wedding insurance protects couple's investment from circumstances that are beyond their control, and recompenses expenses. For example, your limo driver doesn't show up so you have to book another one the morning of the wedding for three times the price. Or what if your tuxedo is lost in airport baggage, and you have to buy a new one the day before the wedding? If your reception space goes out of business so you lose your deposit and have to book another space? These are the types for big-day financial losses that wedding insurance such as besteventinsurance.com can help to protect.

Do I need it?
Insurance is always needed! How big your insurance is only depends on how much you are spending on your wedding and whether you believe you need to add protection over and above any existing cover you might have. It also hinges on how worried you are about things going wrong.
What are the benefits?
Cancellation or Rearrangement
There can always be services listed which have been booked and purchased, but could not have been used, due to unavoidable cancellation or curtailment of the wedding or reception. In such scenarios, having been ensured makes certain you retain your investment.
Here's another nightmare scenario: Your supplier goes bankrupt and / or out of business a few days before the wedding. Sure, you can get a new supplier, but your money is gone. This covers irrecoverable deposits or additional costs in arranging alternative equivalent services.
Like I said in the introduction, one of the terrible things which can go wrong is that you lose your baggage, and with it the bridal attire. Your wedding insurance can cover the reinstatement or replacement of bridal attire if it is lost or stolen while in your, or a close relative's, possession up to one month before the ceremony.
If the gifts you receive during the wedding get stolen, or damaged, you can have them covered by insurance. Wedding Gifts are also insured whilst they are in transit or on display at the wedding reception.
In case you lose your rings (which, even though it sounds incredible, has happened in the past), or they get damaged in any way, you will be covered by insurance. The insurance can also cover the wedding cake and flowers.
In case the private firm or an individual with whom you have booked your wedding transport arrangement fails to meet their contractual obligations, you have to quickly purchase another solution. You can have those expenses covered, as well.
In case the wedding turns into a nightmare and you, or someone else, gets hurt and sustains heavy injuries, you can have the expenses of recovery covered.
No stress – it's your big day, you've worked hard to make it a dream day, you should not be dealing with any type of stress or burden. With insurance you have no extra worries.