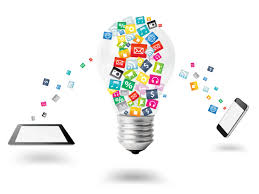 Apps are easily one of the most lucrative revenue streams to consider when launching a startup company. Yet, like all business processes, developing an app will not be free from problems, as you may need to overcome various obstacles throughout the process.

With a little research, perseverance, and hard work, you could generate a superb profit through an innovative app. Learn more about the five biggest challenges startups commonly face with app development.
A Competitive Market
Android users can choose from 2.8 million apps on their device, while Apple offers approximately 2.2 million. Developers are also launching new apps every day, so your biggest challenge might be contending in a competitive market. To compete with your rivals, you must strive to align an app with the user that's functional, practical, easy to use and aesthetically pleasing. You should turn to professional app developers, who can genuinely build you quality app that'll be able to compete with the big names; it's a wise investment to make.
Integration of Features
There could be some app features that might be hard to incorporate into your innovative new platform, which could pose a risk to the launch. For example, many developers may struggle to find a bank who is willing to work with them, which can delay the development or signal the end of your idea. Fortunately, you can get in touch with Cambr for a digital banking platform that allows you to add financial services to your apps, such as debit cards and payments. This will allow you quickly and easily integrate the features into your application, so you can launch a new revenue source that'll streamline your user's needs and wants.
Device Compatibility
One major challenge you might face during the app development process is ensuring the application is compatible with all devices. Unfortunately, this can pose a serious obstacle, as new mobile devices are continually being invented, and you will need to ensure it works on both a smartphone and tablet.
To overcome the issue, you must learn more about OS requirements and screen resolutions, as both Apple and Android devices have different operating systems. Responsive designing could, therefore, be the solution, as it can adjust the mobile apps to different platforms.
User Navigability
App developers can overestimate their audience's technical knowledge. What might seem like a simple interface to you may appear complicated to a user. As a result, you may receive negative reviews, which can impact downloads, and you'll have no other choice but to redesign the application (which is a costly endeavor). User navigability must be a priority when designing an app, as you should strive to keep it as simple and clear as possible. Improve the user experience by providing informative instructions or tutorials, and add icons and thumbnails for easy navigation. Make sure to ask for opinions during the development process, and have people come in to use your app and provide notable feedback.
Application Performance and Battery Life
Crashes and bugs will only frustrate the user and will encourage them to uninstall an application from their device. However, developing an app without bugs can be challenging, especially if you do not want to drain the device's battery life. You may experience app performance and battery life problems if it features many visual effects, which may flood the cache. Testing is, therefore, the best solution for overcoming the challenges. Establish the right strategy with testing from the start, so you can continually tweak the app to provide users with an exceptional performance.