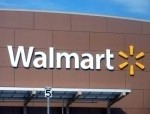 Recently my husband and I decided to take a trip to Destin, Florida in order to enjoy one last glimpse of summer sun before the winter drudge kicked in.  Driving from St. Louis, Missouri to Destin, Florida takes about fourteen hours and costs around $200 in gas money. A flight to Destin would cost over $300 for each person and include several layovers. Taking the car seemed like a much more affordable option than flying, but I was worried about driving non-stop through several states.

I decided to search the Internet for hotels along the way, but our luxurious condo on the Gulf of Mexico put us over budget already. I then decided to look for campgrounds and state parks, but all of the available sites were out of the way and would put us behind schedule. While using StumbleUpon, I discovered a peculiar website documenting how RV campers were staying overnight in Walmart parking lots to rest up before driving to their final destinations.
I visited the official Walmart website and discovered that the corporate headquarters' business insurance allowed for campers and RV enthusiasts to set up shop in the rear of the parking lot along their journey. I was so happy and relieved that Walmart decided to keep their lights on and security guards around so weary travelers could rest on the cheap.
About seven hours into our journey, in Decatur, Alabama, my husband and I grew weary of driving and decided to get off at the exit and head to the Walmart parking lot. It was 11:00 at night and there were already several RV's and SUV's outlining the perimeter. We pulled up to an inconspicuous parking spot where we wanted to settle for the night.
My husband and I decided to go inside to load up on some bottled water, fresh produce, and other snacks for the rest of our journey. When we got back to the car, everything was comfortably quiet and we felt secure because of the security and other large vehicles surrounding the premises. As soon as 6:00 came, we headed out and hit the road again. By 2:00 pm we were checked into our apartment and lounging on the beautiful beach.
In my humble opinion, the public relations team working for Walmart pulled a phenomenal move by allowing people to camp in the parking lots. The RV community is close-knit and word of mouth spreads quickly between travelers; which turns into more sales for Walmart – not to mention that it saved us a couple hundred dollars on hotel rooms.