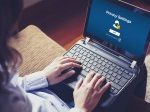 Are you thinking about starting an online course soon? If so, there are millions of other people who are finding it much more convenient and affordable to study online. Below are five of the most important ways why taking an online course will save you money.
1. You Don't Have to Travel to Lectures and Classes
Traditionally, you had to attend class-based lectures on a regular basis. This meant you had to either travel each day to and from your college or university, or you had to find accommodation close to the educational institution you were attending.
Thanks to the internet and the online courses that are now available, this is no longer the case. You can simply start up your laptop and work from any location. This is perfect for people who want to study from home or those who want to study in different places. [click to read…]