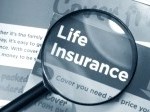 If you are over 50, you may still count on many years of life. According to Public Health England, in a press release dated the 12th of February 2016, life expectancy for those in their later years is now higher than it has ever been.
These days, in other words, 50 is no age at all. But as anyone of any age probably knows, it is never too early to start thinking about life insurance.
For the over 50s, however, there are certain benefits and advantages you may enjoy that are not available to those who are younger than you. Life insurance over 50, may carry an especially attractive appeal. These are some of the reasons why:
over 50s life insurance is a special form of whole life insurance – that is, it pays out an assured cash benefit whenever the beneficiary dies rather than only within the defined period of a term life insurance policy;
the assured cash benefit is return for the payment of monthly premiums for the remainder of the insured's life – although many such policies waive the collection of premiums once the insured has reached the age of, say, 85 or 90 (depending on the insurer);
unlike some other forms of life insurance, acceptance is guaranteed, without the need for any kind of medical examination or questionnaire; and
the cost of the monthly premiums is likely to be fixed at the same rate for the duration of the policy.