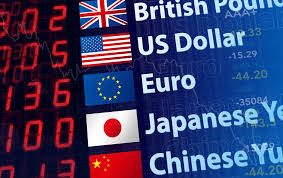 One of the major steps towards achieving success in Forex is to choose the right trading platform. Now there are several trading platforms available and the choice might as well leave you thoroughly confused. However, there are several steps involved in finding the right trading platform as well. Read on to find out more in this regard.
Prepare a list of the names of the leading trading platforms
This is absolutely important! Now, a casual internet search will help you find several forex trading platforms including Meta Trader platform, ctrader platform and many more. To start off with, you can participate in the forums dedicated to forex traders. Check out which forex trading platforms are endorsed by experts and why. It might all seem very difficult at the beginning– to make head and tail of everything. Don't be stressed. Just shortlist the names and follow the next steps mentioned below.

Study these platforms
Yes. After shortlisting the names, make sure you're conducting a bit of background check of these platforms. There are several online articles and blogs that inform you about the pros and cons of these trading platforms. Make sure you're going through informative posts and acquainting yourself with the necessary details. For instance, if you're going through an informative write-up on ctrader platform then you should ideally become aware of the fact that one of the most notable benefits of this platform is that it has been designed by traders for traders. So, traders can actually expect it to be typically free of the problems that traders face with various platforms- because it's the traders who are best expected to understand the problems of other traders and eliminate them. The platform is backed by highly customizable features with variant pre-sets and detachable charts. Plus it has next generation and charting techniques.
Make sure you are jotting down the key points (pros and cons) of other platforms as well.
Is the platform compliant with your trading style?
Most of the brokers out there allow investors to trade with their demo account for free once you have signed up for their account. Make sure you are using the demo account. Try out different trading platforms in order to find out which particular platform complies with your trading style.
Once you're able to zero in on the trading platform which suits your trading style the best, you can go on to select the same and start trading.
Final words
Please remember that it is very important to ensure that you are actually educating yourself duly about the various aspects of forex itself so that it becomes easier for you to understand what it takes to succeed in this field and then go on to haunt for the for the best trading platform.
Choosing the right trading platform doesn't necessarily have to be an ordeal, provided you're actually following the aforementioned tips. Hope the aforementioned tips will guide you in choosing the best platform and bolster your chances of winning. Best of luck!