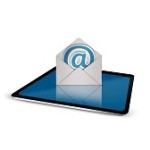 With Christmas around the corner it is important for you to up the ante and align your marketing strategies with the all-pervading festive spirit. Incorporating the holiday business e-cards in to your holistic marketing mix is a great idea— especially keeping the onset of the festival in view. There are a number of reasons why these greeting cards are considered to be wise business investments. Read on to find out more.
In the digital era, the business holiday ecards have emerged as a potent commercial tool for promoting your business. They bring along a bouquet of benefits with them, owing to which entrepreneurs do not shy away from using them. Here is the rundown on the purposes served by them.

They act as a promotional tool!
Just think of waking up one morning and sitting in front of your computer only to be withholding a creatively designed e-card in your inbox from a store from which you have been buying stuff regularly or had done so only once in the past! The immediate feeling is one of pleasure— that you have been remembered by someone on an auspicious occasion. This Christmas don't miss the opportunity of creating a similar impact on your valued clients. The holiday e-cards are a means of strengthening business-customer relations. A holiday wish in the form of a greeting is regarded as a gesture of warmth and the client is more likely to reciprocate by doing further business with you. These cards work as a great social networking tool, whereby you get a chance to acknowledge your clients' presence in your community by thanking them.
You can create a more personalized touch by customizing your cards with creative messages, framed on your own. Add a business logo of yours!
They are cost efficient!
Yes, these cards are duly light on your pocket. There are a number of websites dealing in to versatile ranges of Christmas e-cards which can be procured at competitive prices. The zero use of paper guarantees lower prices. They are also wonderful eco-friendly alternatives to paper greeting cards.
Speedy Delivery
You are not really required to spend anxious moments, keenly anticipating, whether the card has reached your client via the postal services or not. With the digitized solutions, you can save yourself from all that fretfulness by just clicking the "send" button on your computer.
Conclusion
Customer spending remains relatively high during Christmas. Cash incentives remain the most effective tool to lure clients during this period. Christmas greeting cards, on the other hand, take the entrepreneur-client equation beyond "business". There is hardly a better way to cement your personal (and consequently, your business) relations. There are endless opportunities to customize these cards. Christmas arrives sooner than you can imagine. So make sure that you are dedicating sufficient time to select cards and designs to be sent to each of your clients. Create messages accordingly as well. The end of November to the beginning of December remains the best time to get these tasks sorted out.