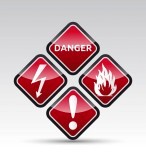 The topic of saving money and having emergency funds is discussed widely now. The rise of unemployment a few years ago has scared so many people, they are now finding ways to put a cushion of money under their belt by any means they can. However, some methods are dangerous ways to save money for their family.
Cutting Back on Grocery Costs
Families are using coupons and paying attention to the sales ads of their local grocery stores. This can save families hundreds of dollars a year. However, some people are going to much more extreme methods of saving on their groceries, by cutting back on meals and purchasing less expensive meals.
For example, some families rely on their children to eat breakfast and lunch at school, which is nutritious, but may not be adequate food amounts for growing children. The parents will go to work only to have a free cup of coffee for breakfast and may even skip lunch or have a small snack. Dinner in some households consists of low nutritious foods such as packaged noodles.

No- Interest Credit Cards and Loans
Some people believe the fastest way to save money is to put a large amount away for a rainy day. This is smart, however, if you don't pay attention to the deadline to pay the loan off in full, the interest rates can stack high fast. There are even no interest options available for payday loans. Many are unable to resist this opportunity. The intention of rolling the loan over an additional cycle is what hurts a family's checking account.
Credit card companies have many tempting offers out lately. Some include balance transfers or cash back offers. They are using the advance cash options to put money away. The interest to pay back is just not worth it.
Lowering or Eliminating Insurance
Insurance is quite expensive and many families are reducing their coverage. However, if you have a health issue and the need arises for an expensive medication that you are unable to afford, you could be placing yourself in a life-threatening situation. Most families will do better under a health insurance plan to make affordable monthly payments rather than tackle an extremely large prescription cost all at once.
Living Too Far Below Your Means
A final savings method worth mentioning is living too far below your means. The drastic measure of moving into an unsafe neighborhood for a cheaper home is a dangerous step with children. There is the possibility of a break-in or even your car being stolen.