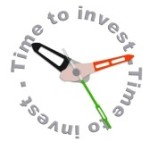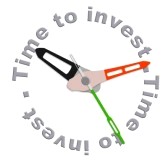 If you like to day trade and swing trade, then this could be a good way of organizing and indeed improving your trading results.
Short term day trades, typically lasting a few minutes or hours could benefit from being kept apart from your swing trades, which typically last for a few days. The various brokers offer binary bets that are suited to short term and longer term trades and it could be a good idea to use one broker for day trading and another for your swing trading.
Keeping Your Trades Apart
If you have short and medium term trades open at the same time in the same account they can cloud your judgement and affect your trading decisions. For instance if you have swing trades that are under water it may make you hesitant to take a day trade, even if it was well planned and fits with your strategy. Using one broker account for day trades and another for your longer term positions is a good way to keep them separate and keep your trading decisions clear and to plan.
Binary Options Brokers for Short Term Trades

Most brokers offer markets in currencies, indices, commodities and stocks. All have hourly, daily and weekly trade duration. You can of course close out to bank profits at any time before the trade expires. So say you wanted to day trade ftse100 you could take an Up or Down trade that expires when the ftse cash market closes at 4:30pm.
Binary Brokers Suitable for Swing Trades
Binary.com is probably the most flexible binary broker, has been around for many years and has a good reputation. It is even more flexible that trading with IG, the choice of the pro traders.
It is flexible because it allows you to set the exact duration of the trade to suit your trading style. So if you want to swing trade say ftse100 you can simply set your end date. Most brokers only offer daily or weekly binary markets for swing trades, so can be very prohibitive. Of course you can trade any of their markets in this way from indices to commodities, forex and shares.
Better still Binary.com even offers rise/fall, higher/lower, touch/no touch and in/out trades over flexible timescales and across all the assets. It would be very difficult to find this range of trades anywhere else. Even better still, minimum initial deposit is £5, whereas with the big trading broker it is £100.