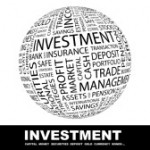 Do you know if your company has a pension plan?  All too often employees are very unaware of all the employee benefits their company has to offer.  Even if they have a pension plan they are often unaware of most of the details around it.If your company does have a pension plan, consider yourself blessed.  Not nearly as many companies offer them as in the past.  However, it is important that you understand what exactly you will be entitled to when you retire or leave your current job.  Also, if you want to ensure adequate funds during retirement, you are going to want to make sure you are contributing towards your pension plan if applicable.

Many companies that do offer pension plans, will offer two types: a defined benefit plan and a defined contribution plan.  You need to decide which one is best for you and how much input you want to have on your investments.
If you are one of the many employees who work for a company without a pension plan, it is up to you to make sure to start saving for your retirement through other means.  Most people use Registered Retirement Savings Plans (RRSPs) in order to take advantage of tax deductions and tax deferred growth.  You may also want to use a Tax Free Savings Account (TFSA) in order to save for your retirement.  The important thing is that you start to save using some method since you will not have a work pension to rely on.
If your company offers a program where they will match a portion of your contributions, be sure to sign up for it as soon as your eligible.  There is no point in contributing to regular RRSPs or TFSAs when you can get FREE money from your employer!!!  Always take advantage of any freebies that your employer offers you.  Then, once you have maximized your contributions through your work, if you still have money left over that you can save for retirement, tuck it away into regular RRSPs and/or a TFSA.
Although it does take a little effort on your part in being proactive, if you want to ensure that you will have a comfortable retirement, it is important to take advantage of all employee benefits that will help you to save for your retirement.