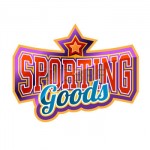 Any sportsperson knows that it takes a lot of physical, emotional and financial investment to carry forward their passion in life. Most of the athletes come from a middle class background and they know it costs a lot of money when it comes to sports goods. So here are some tips which if you follow you no longer have to worry about your expenditure in sport equipments anymore!
Purchase second hand equipment
It is inevitable that youth athletes develop physically faster and thus using pre-owned equipments would prove to be cost effective for you. Make sure that you do your homework well before buying. You can ask other sports fanatics about their purchases and then search for such stuff from yard sales, the neighborhood school or any market which specializes in selling used items.
Leave the brand fascination
People usually have this misconception that branded products are the best in terms of durability and features. Just because someone spends plenty of money on a particular sports brand doesn't give guarantee that it wouldn't wear out. Besides if you are getting the same thing at a cheaper price minus the so called big brand label then why not be clever and go for the latter?
Get your things during the off season
Many sports stores give huge discounts during the off season. So why not use that opportunity by planning ahead of time and landing up at the store when it is about to give away sports goods at a lower price? Be it football gear or brand new hockey balls, you can get all of them without spending oodles of money.

Create your sport apparel
Get creative and use your imagination! Assemble everyone in the sports group and ask each of them to indulge in some team bonding. Make your own uniforms from some basic t-shirts and surprise each other with your creativity. This would help you to get to know about your team mates and also save you tons of cash.
Pull up your bargaining skills
You can convince the sellers to offer you a discount since you are buying in bulk with the parents of other athletes. Your local stores like Kmart and Walmart will give you certain discounts when they see such huge demand for their products.
Purchase Online
In today's world where everything is digital it is quite easy to get access to sports goods of your need and choice online. One of the added perks of buying online is that you can not only buy at leisure, you can also get terrific discounts if you are lucky.
Make a league loaner arrangement
Since every year youngsters either quit their choice of sports for something new or advance into a new program to strengthen their skills, you can make a league loaner arrangement where kids can come up and rent sports goods for the summer. This way they won't need to buy equipment and also it would make a profit for your sports organization.