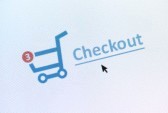 The whole point of shopping online is to get exactly what you need within minutes, which is why every single second counts. As soon as a customer reaches your home page, the clock starts ticking. Your mission is to get them to the online checkout page as quickly as possible, and there are five ways you can accomplish this mission.
Prevent Loading Delays
Loading your website with all the impressive bells and whistles available, such as Flash and catchy media clips, might seem to be a great idea in concept. However, keep in mind your customers will be forced to wait for these features to load completely before they reach the core content of your website. One study confirmed 30 percent of your unique visitors will leave your website without any hesitation if it takes longer than 6 seconds for your web page to load. A one-second delay can result in a seven-percent reduction in your conversion rate, according to Kiss Metrics.

Eliminate Page and Link Errors
Your website might run perfectly today, but that doesn't mean it will run well tomorrow, which is why you need to continuously identify and resolve errors that may appear over time. Over 50 percent of mobile customers have encountered a website which froze, crashed, or received an error. This is just the tip of the iceberg. Orphan pages, dead hyperlinks, and pages no longer available can cause your consumers to quickly run toward your competitors' websites instead of yours.
Use an Online Gateway to Process Payments
Integrating an online payment gateway into your company website is one of the most effective ways to expedite the purchasing process for your customers. They will be able to get everything done within the same website, find the product they want, pay for it through a one-step checkout process, and then have an order confirmation emailed to them shortly thereafter.
In recent years, there has been an increase in the number of businesses (online and offline) depending on Internet gateways to efficiently process their customer's payments. The overall reliability and speed of the information superhighway is superior to a standard phone line, so you will drastically reduce your sales processing times by trusting in this type of online solution, according to Retail Systems.
Use a Simplified Web Design
Less is always more, especially when it comes to efficiently marketing products and services to your prospective and existing customers. You do not need a high-end, deluxe website fully loaded with premium features, colorful themes, and widgets. As mentioned earlier, an excessive amount of integrated features and options can quickly backfire on you by forcing your customers to shop elsewhere. When designing your website, focus on mastering the fundamentals. Do not use ten different webpages for content that can be efficiently delivered in five, for example. Most of your customers are coming straight to you with their tunnel vision set on your products and services. Do not allow anything within your website to delay them from getting to where they want to go as quickly as possible.
Get Feedback from Your Customers
Another great way to convert more customers and decrease your shopping cart abandonment rate is to obtain honest feedback from your customers. Offer incentives, such as promotional codes and exclusive specials, to customers willing to communicate their concerns and issues with your website to you. This type of feedback, whether it is positive or negative, can help you go back to the drawing board and figure out exactly what needs to be done to keep your customers satisfied with your online checkout process.