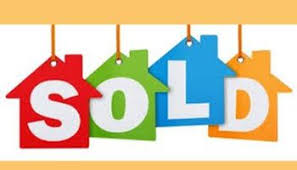 Preparing to put your house on the market can be both exciting and stressful. Naturally, you want to do everything you can to make your house appealing to anyone who takes a tour of it. Discover five things you can do to make your home more appealing to potential buyers.

Give the Bathrooms Some Extra Shine
Most buyers who are touring a home take a close look at its bathrooms. Consequently, it's worth your time and effort to give the bathroom fixtures an extra layer of shine. The sink faucets, tub spout, shower nozzle and even the handles on the shower doors can all be shined with a mild, fragrance free cleanser. So, when buyers peek into each bathroom, they immediately notice the gleaming fixtures leaving them with a positive first impression of the space.
Take Messy Items Off the Front of Refrigerator
Some families put a lot of items on their refrigerator doors. Magnets, children's artwork, advertisements and notes are a just a few of the items seen stuck to refrigerator doors. While these things have meaning to the family living in the home, a cluttered refrigerator door can distract from the beauty of a kitchen. It's best to remove everything from a refrigerator door leaving behind one or two magnets and perhaps a piece of artwork done by a child.
Place Flower Arrangements Around the Home
A bouquet of fresh flowers in a decorative vase can brighten up any room. So, put some colorful flower arrangements around your home. The kitchen counter, a table in the hallway and even the bathroom are all great locations for flowers. These can make a potential buyer remember your home as cheerful and welcoming. People who are searching for Calgary SE homes for sale must make a list of what they are looking for in a home before setting out to see some in-person.
Paint the Baseboards
The baseboards in a home tend to become scuffed, dusty and stained. White baseboards that are marked up can make an entire wall appear shabby. Putting a fresh coat of white paint on the baseboards around your home can immediately brighten up the rooms. Be sure to get the baseboards in the entryway so people coming in are getting an excellent first impression of the space.
Remove Extra Pieces of Furniture
Potential buyers like spacious homes. Extra pieces of furniture such as end tables, ottomans and plant stands can make a room feel cramped. Each room in your home should have a basic arrangement of furniture so it looks neat and gives visitors plenty of space to move around without tripping over or running into anything. If you must take some furniture items out and store them in your garage or even in a storage facility it's worth it to make your home look more inviting to buyers.
Finally, it is important to focus on making a stellar first impression on each potential buyer. People searching for a new home may have a long list of houses to look at in a single day. You want your home to stand out in a buyer's memory.