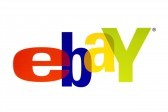 Did you ever wonder if there was any other way for you to make money? Well, there is, and the way that I am going to talk about today is something that many people have already grown to love.
What you need to understand is that Ebay is still one of the best places to sell your items. The reason I say this is because they have a worldwide audience that you can sell to and the rates are still rather affordable. Now, you need to know that many people say there is no way to make money from Ebay now that they have raised their rates, however, you still can as long as you calculate their rates into your profit margin.

So, where do you find all of these great products to sell on Ebay? The answer is: Craigslist!
The best part about Craigslist is that they have a bunch of local people that will sell their items at a cheaper rate just to get rid of them and hopefully have some spare cash to spend as they wish. This is where you come in and give them less than the item is really worth so that you can sell it for a profit. What most people don't realize is that you don't have to make $50 off each item; simply making $10 off an item is good enough. I wanted to bring this to your attention because being too stingy on what you buy will cause you to miss out on making a good amount of money.
Before you go and try to buy all the cool items that you see on Craigslist you first need to make sure you know you can sell it for a profit. The best way to go about doing this is to look on Ebay to see what is selling and for how much. Too many people just assume that certain items are worth a lot when in reality they may not be worth much. Trust me, electronics are not all that sells on Ebay, clothes, children's toys, tools and car parts all sell great.
Lastly, it is imperative that you keep a little money set aside so that you can buy items at a moment's notice. I say this because a lot of people will browse Craigslist to see what they can find but usually stop their search a little early because they know they don't have the extra cash.
Many folks have been successful in doing what I am suggesting.  Why not try it out for yourself if you are Internet savvy and enjoy dealing with people?  Just make sure you can make a profit on each item you buy and sell.