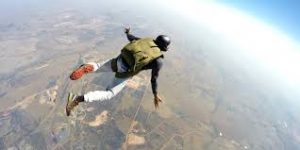 With Christmas just around the corner, it's time to start thinking about the gifts you're going to buy for your loved ones.  Whether you have a lot of money to spend or just a little, you can give a great gift.  One option is to provide your loved ones with an experience.  Experiences create great memories which will last much longer than a regular doodad would.  Most of us have way too much stuff in our homes as it is, so a gift of experience is a great way to go.
Here are some ideas for gifts of experience that you can give this Christmas:
Take your family out horseback riding. If you live near the mountains, consider a beautiful trail ride that your whole family can enjoy.  Take lots of pictures and you will be able to look back at this day for many years to come.
Buying Christmas gifts for men can sometimes be tough as they often have expensive tastes and they usually just buy the small stuff that they need throughout the year. Why not consider buying them some golf lessons or a ticket to go ziplining instead?  Figure out what their interests are, and then provide them with a way to enjoy them.
For the ladies in your life, consider buying gift certificates to an amazing spa where they will be treated like gold. Or, if they are the adventurous type, they may enjoy a white water rafting experience!
Do you know anyone who loves horse racing?  If so, check out the Offers for the Cheltenham Gold Cup.
For the food and wine lovers in your life, you could give them the opportunity to tour a winery and go on a food tour. Or you could sign them up for a gourmet cooking class.
If you are low on funds, a great way to provide an experience is to offer to babysit a few evenings a year for free in order to allow your recipients to go out without having to worry about their kiddos.
There are so many neat ideas out there for ways you can provide your family and friends with a memorable experience rather than buying them a regular gift.  The key is to learn their interests and then find an experience to match that you know they will enjoy.