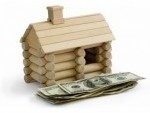 When my husband and I moved into our home we didn't have to do very much to it, except clean. The people we bought it from had "flipped" the house: they bought it a low price and then did a lot of renovating, and then sold it to us for a profit. Our basement is unfinished, however, and we only have one bathroom, so I decided to research what types of renovations would be worthwhile for us to do. We don't plan to stay in our current home for a long period of time so there is no point for us to make any major improvements unless they will increase the home's value.
While skimming through Jonathan D. Pond's book Grow Your Money, I came across some renovation projects that he suggests should recoup about 80% of the costs, but he also mentions that regional and other variations will affect the percentage:

* Siding
* Roof replacement
* Window replacement
* Basement remodel
* Kitchen remodel
* Bathroom remodel
* Bathroom addition
* Deck addition
* Master suite addition
* Family room addition
So, based on the above information, it looks like it wouldn't be a waste of money to add a second bathroom and/or to finish our basement even though we don't plan to live in our house for very long. If you are considering doing any remodeling or renovating in your home, be sure to take into account what value it will add to your home, how long you plan to live there, and whether or not it is worth investing your time and money in it. Sometimes it is more feasible to consideri moving to another home rather than spending a lot of money to fix up an existing home.