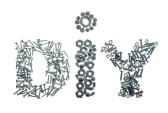 If you are a homeowner, there are going to be occasions when you'll need to have some repair work done inside of your house. You might need maintenance done to your HVAC unit. Or you might need some plumbing or electrical work done. Or, you might even need some shingles added to your roof. Whatever the case may be, in order for your repairs to be done the right way, it's usually going to require having some money.
If you're like us, we're pretty sure that when it comes to home repairs, you want to do all that you can to save as much money as possible. That's why we wanted to provide you with five of our favorite tips for how you can get what you need done around the house without paying someone else to do the work. Check these out below:

Fix your doorbell. If you have a doorbell that doesn't ring or makes a funny sound, this is something that is relatively simple to repair. Being that the cause could either be the chime or transformer, the first thing that you'll need to do is a multi-meter to check it. You can find one for under $20 at your local home improvement store. Once you have pinpointed the issue, go to Home Depot and put "replace doorbell" in the search field. They will walk you through how to add a new one. The process usually takes less than an hour.
Stop your staircase from squeaking. Is there anything more annoying than a squeaky staircase? The good news is that it's relatively easy to correct. Most home improvement stores have what are known as Squeak No More screws. Just put the screws through the treads, then into the stringers' or floorboards' joists. That should stop the squeaking.
Recalibrate your oven. If it seems like your oven is not working as well as it used to, before you purchase a new one, first try and recalibrate the one that you already have. You will need a copy of your owner's manual along with an oven thermometer in order to do this. If you don't still have your manual, go to Appliance 411 and put "owner manuals" in the search field. It will show you how to get another copy, free of charge.
Clean your showerhead. If you sense that water is not coming out of all of the holes in your showerhead, that could be because some of them are clogged up. However, before you throw it out and buy a new one, we recommend that you try cleaning it first. All you need to do is pour some white vinegar into a plastic bowl and let your showerhead soak in it overnight. Then rinse it with water in the morning and it should have your showerhead working like new again. You won't be able to get tax credits for a repair this minor, but you will be able to keep a few more dollars inside of your pocket.
Fix your tiles. If you happen to drop something heavy on your kitchen or bathroom title and it breaks, you don't need a professional to fix it. With the help of a carbide-tipped scoring tool, drill, hammer, chisel and a 1/4-inch notched trowel along with a replacement tile, painter's tape and some grout you can fix it yourself. For full instructions on how to repair or replace a broken tile, visit This Old House and put "replace a broken tile" in the search field.