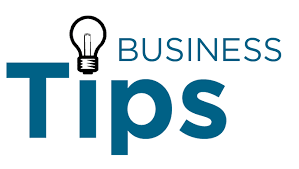 Cutting costs is one of the most effective ways to increase profits, but sometimes it isn't the best solution. For instance, you don't want to cut the quality of your product or service in the effort to bring more money in, because this could seriously backfire on you if your customers start to boycott your business. The best option is to optimize your production. This means analyzing your data so that you can hit the sweet spot between production and demand. It also means either reusing your production waste, or even finding another industry where you can turn that waste into profit. To find out what you can do with your company, follow these steps:
Can Research Help You?
Before you should look at where you can sell your company's waste to, you need to do research so that you can not only ensure that your production is as optimized as it can be, but also that you are using the best materials. You might find that switching from a non-recyclable material to a recyclable one can save you a lot, especially if you have the means to reprocess the material yourself. Otherwise, there might be buy-back options from your suppliers so that you can earn money on what you cannot use.
What Industry Are You In?
The first step to determining what you can do depends on the industry that you are in, and, more importantly, knowing what industries deal with the waste you produce. Smithfield Foods is innovative when it comes to dealing with their waste, for instance. Instead of throwing out the pig by-product that isn't consumed by people, they sell it to other industries like those in pet food and even in medicine. Since pigs are biologically very close to humans, the company can sell medical practices products like a pig's heart valve to further their profits.
Is There a Market for Your Waste?
If there is a market for your waste, jump on the opportunity. The further your supplies go towards your profits, the better. Do some digging, however, as sometimes the options you have aren't obvious.
Responsible Innovation Options
Sometimes, a complete overhaul is needed. This happens simply because new technologies come in. An old factory will end up costing you a lot of money, for instance. Production might not be as fast, it will very likely be very expensive to run, and you'll also have to have a lot of money stored away for emergency repairs. Upgrading your systems can help immensely with production time and waste management. A laser cutter, for instance, is a lot more precise and 3D printing has opened a massive amount of possibilities.
Innovating isn't just important to stay on top of your competitors, it is also how you can increase your profits. There is a lot of money wasted in every material you send to the dump. Instead, use and recycle. The more effort you put into being sustainable, the more profits you will enjoy.