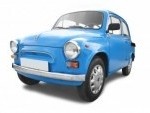 Buying a new car will cost you a lot and this is why many people are now opting for the used vehicles in their purchase decision. Used cars that are in good condition can perform well and give you the service you need in your travel needs. There are different types of used cars you can get from Ideal Auto USA, which match your budget, the model and make you want, as well as the range of mileage. One important aspect you would want to check is the mileage covered by the vehicle and its present condition.
Because dealers are able to recondition vehicles before they sell them, the mileage might not show the exact condition of the car. There are different ways you can save when you purchase used cars and they include:
Buying a car that is about 3 years old
One good strategy you can use to maximize savings when you buy a vehicle is to purchase one that is 3 to 4 years old. This car has seen use for a shorter period and in most cases, it is still in good condition. You can also consider buying extended warranty to help you reduce future repair expenses.

A car will lose value with time, as it gets older. The depreciation of a vehicle is the biggest cost you incur when you own a car. Most of the new cars depreciate at a rate of about 40 to 50 percent in their first three years of use. A new car depreciates fast and it is likely to be twice as expensive for a start.
Borrowing to buy a used car will cost you more
Before you plan to buy a used car, you need to consider how you are going to finance it. If you intend to borrow for the car purchase, most lenders will charge higher than for new cars. If you buy a car that is older than 10 years or it has attained more than 100,000 miles, it could cost you a lot in interest rates.
Used cars also have high maintenance costs and you find that most of the pumper-to-pumper car warranties will only cover the period of the first three years of the car's life. However, with an extended warranty that covers up to about 100,000 miles, you could cut back on the cost of maintenance. Moreover, if your car loan is going to be lengthy with longer period of payment, it will add more to the cost of payment and hence affect the overall cost of your car.
Consider buying fuel-efficient cars as they help bring down the cost of maintenance. You can cut back on cost of owning your car by buying the fuel-efficient used cars. The amount of fuel your vehicle consumes will implicate on the long-term cost. An eco-friendly car helps you not only reduce fuel cost but also keep the environment clean. Ideal Auto USA helps you discover the right used vehicle that will not hurt your finances in the long run.
About The Author
Adrian Lucas has worked in the automobile industry for many years and now is a consultant in an automobile dealership. You can visit Ideal Auto USA to find out more about used car deals.