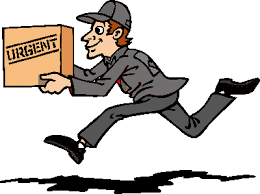 Believe it or not we are using postal services more than ever. One may have thought that in the age of all things digital, postal services may have started to encounter hard times – not so! We are still sending birthday cards and Christmas cards in the post, household bills and other types of correspondence are still posted in many cases, but the real reason we still use postal services so much is because of larger items – parcels!
Parcels are sent by postal services, in their millions, every single week of the year and while the likes of eBay users are, in part, responsible for some of this, it is businesses that use postal services the most by far.

Value for Money
Businesses need to ensure that they are getting the very best value for money, let us not forget why we are in business in the first place – to turn a profit and not just to deliver a great service.
That said, settling for the cheapest service is invariably a mistake, we have all seen the horror stories about unscrupulous delivery services via the media, parcels being thrown around, mistreated and generally disrespected. In contrast, using the most expensive services is generally just not necessary.
A Premium Service
TNT are a postal service that has a great reputation when it comes to reliability and to cost. They are extremely competitive, when it comes to value for money and they offer a great range of services, including next day delivery. Not only are TNT fast, but they operate worldwide and pride themselves on offering a secure service.
Next day delivery has become a really big deal in the last few years, as customers seem more keen than ever to get their hands on goods as quickly as they can, but do not want to pay a premium price in order to do so.
The Future of Postal Services
With a handful of companies in the USA now offering some states delivery within one hour (yes I know), it would appear that what customers want is instant gratification.
In the future we may well see drones flying by every few minutes delivering a plethora of goods to both domestic addresses and to other companies, but for now if you want a next day delivery service that you can trust and who won't charge you the earth, TNT is the place to look – save money by using someone you can trust.