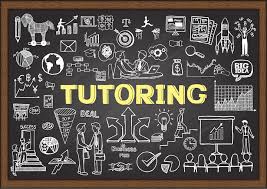 Education is the biggest asset that you can have. It empowers you to make your own unique decisions for the purpose of self-development. It is a great gift to give your child. You can do this by providing educational resources to your child. A good example of this resource is a tutor. A private tutor is a teacher who is specially trained to teach you while providing you with personalized attention. There are many sources of tutors. One of these is an online agency. Tutors can help you to save money in educating your children.
How do tutors assist you to save your money when educating your kids?
The cost of education today is rising dramatically. Sending your child to preparatory schools is expensive. It costs you time and money to enroll your child here and have them learn for a few hours every day. This cost can be reduced by hiring a private tutor. This tutor can come to your home at an appointed time. They can explain the challenging concepts to your child and improve their academic performance. The cost of hiring a tutor is much less than that of paying a preparatory school. Therefore, getting a tutor for your child is one of the ways to save money on educating your kids.

Learn more about the online tutor agencies
The internet has made it possible for products and services to be offered online. One of these services is the tutoring service. You can go online and visit the website of a tutoring agency. When you get there, you can fill out an online form stating the subject your child requires help with.  You also choose which level of education that they can teach your child. Once you finish filling in the online form, the tutor-matching system finds a number of tutors who fit your requirements. The agency also sends you an email or a phone call within 24 hours of completing the online application. After you get this correspondence, you can pick out the one you want for your child. There are over 10,000 tutors in the online agency. Therefore, you are guaranteed to find one for your child.
Outstanding characteristics of an online tutor agency
There are some characteristics of an online tutor agency that make it a unique source of academic training for your child. They include:
It is convenient. Since the application and tutor selection process is all conducted online, you can get a tutor for your child no matter where you are.
The tutors are well prepared. They are interviewed by experienced coordinators before they are assigned to you. There are tutors with years of experience and mastery of various academic disciplines.
There are tutor coordinators to help you get the right tutor for your child. These coordinators are always ready to answer your questions concerning your tutors and ensure that you're getting quality for your money.
Hiring a tutor is a method of boosting your child's academic performance. The personal attention that your child can get from a tutor translates to better grades. It is also more affordable to hire a tutor than to pay for preparatory school.
About The Author
Sylvia Lamar is a personal tutor. For over three years, she has worked with the online agency found at Smiletutor.sg to provide tutoring services to children in the comfort of their own homes.