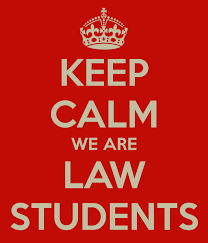 Choosing a career and deciding how to apply it is one of the most important life decisions for every person. As for law students, the path seems to be clear. The majority of law graduates start their career by an internship in a decent law firm achieving some experience and then continues on in this direction.
However, there is a less common way and ten percent of former law students choose to work for the government. As it is less popular, not everyone knows how to start. Reading this article, you will find out the necessary steps for building a career in the government for a law student.

Career Options
The career options for a law student in the government vary a great deal. It is possible to be involved at a local, state or federal level. It is better to take into consideration that the resume is a bit different for a federal job and checking federal resume writing service can be a good idea.
The work at a federal level could deal with regulatory issues, litigation or compliance. There are also agencies in the government that may offer you a job in the federal trade commission, the department of justice, and the securities and exchange commission. You should also remember there is a possibility to work in politics.
Where to Start
As it was stated before, there are a lot of opportunities in the government sector for law students. On the other hand, the competition is enormous and it might be difficult to find a position. To increase your chances, it is better to ensure that you have all the necessary information.
Consider attending school fairs on government employment to be aware of how to begin your career in a public service. This will get you acquainted with government job peculiarities and make you ready to step into this world. It is a good way to establish some useful connections that will help you to get hired in the government sector.
Internship in Government
If your intention is to work in a public service, it is a good idea to start the internship in a government agency. This will give you the necessary experience and the possibility to continue working there if you perform well.
The government agencies have different specialties and you may choose the sector that is the most relevant for you. It might be an internship in the Federal Public Defender organization, the Department of Homeland Security, the Department of Justice, the FBI and others. It is better to do some research in advance to decide what department is for you and to figure out what sectors of law will be needed.
Start Locally
Even if your goal is to work at a federal level, it would be easier to start your career path with the local government. There is less competition than in the federal sector and it still offers a lot of opportunities. It is a good option to start exploring the world of public service and its peculiarities.
Eventually, you may move forward to work at a state or a federal level having already obtained some relevant experience. In a local government, it is possible to get a position of a county prosecutor, a judicial law clerk, or a public prosecutor.
Benefits of Government Jobs
It is not a secret that working for the government offers lower salaries than the private sector. However, a lot of graduates are still attracted to work in a public service because of numerous benefits. One of the most appealing advantages is that after working for a few years, you will not have to pay your student loans back.
In addition, federal jobs provide excellent health care. It guarantees health protection and covers about seventy percent of all costs. There is also paid time off for a vacation, holidays and sick leave. You will not have to worry about the future as government jobs also include great retirement benefits.
Although working in the public service is less popular among law students, it is not less attractive. Building a law career in a government should definitely be something for you to consider.