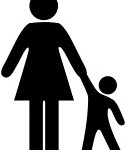 As a parent raising your kid(s) all on your own, you must be aware of the financial difficulties faced by single parents in general. The entire experience of dealing with all the troubles of parenthood on your own might as well be quite traumatizing for you. It is believed that most of the single parents are always living on the edge of the financial rope—simply because the entire family is run on one salary instead of two. If these single parents are not really ready to live beneath their means, keep track of their finances after every single expense and stick to their budget thoroughly then it becomes difficult for them to meet financial emergencies or for that matter overcome possible financial setbacks like pay cuts, job loss or medical emergencies. Go through the post in a bid to know how single parents can organize their finances.

How can you manage your finances as a single parent?
Instead of feeling all weighed down by your financial woes, make sure you are actually picking yourself up only to dust yourself and accept the challenge thrown at you by life. Single parenthood might have its own woes but it is also rewarding to see your kids growing up to be financially responsible individuals—all because of the troubles taken by you. One of the crucial responsibilities of parents is to inculcate the value of proper finance management in their children. If you don't have a financially aware partner to help you in your efforts, you have to do it all on your own. Besides imparting the right kind of financial education to your children you should, at first, ensure that you are taking the right steps in order to avoid putting your children's future in jeopardy.
Write down your financial goals
It is important for you to jot down your financial goals— the short term, mid-term and long term ones. The short term plans might extend from up to 5 years, the mid-term ones from 5 to 10 years and the long term ones from 10 years to 25 years and more. What do you want to do in 5 years—perhaps start saving money for your child's college education? What would you like to do in ten to fifteen years—perhaps move from your rental house in Coimbatore to your own house? Writing these goals would help you remember them better and save money accordingly. Every time you go overboard with your expenses you will know that some of the funds which could have gone into savings have been unnecessarily used up.
Look out for the opportunities to save
Be extra cautious about the opportunities to save. Skipping the plan of an expensive dinner with your kids will not really help you fund an entire semester fee, but the money thus saved can definitely contribute to your emergency fund. So, if you have got your dinner date with kids cancelled owing to some reason, don't waste that money by buying an expensive gadget for them. Instead, tell them that the money thus saved is deposited to your emergency fund which will definitely help you scrape through possible future financial crisis with ease.
If your child is really small requiring babysitting services then make sure you're asking your relatives or friends if they are ready to baby sit or not. Do not go on hiring expensive babysitting services without asking them first.
Plan for the future of your kids
As a single parent you must be aware of the fact that in case of future financial setback, the whole financial burden falls squarely on your shoulders. It is not possible to start saving for your child's future, run your family on your own all at once. However, make sure that you are keeping the savings bit at the back of your mind. Once you're free of your debts you can start concentrating on saving for your child's future.