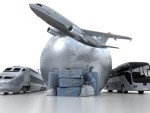 When you're planning to take a trip, especially if it's for leisure rather than work, you want to make sure that you are able to spend more money on things that you can do once you arrive rather than on the journey itself. For this reason, it's wise to know about the many hidden expenses that tend to "pop up" while making travel plans.
Do you want to know what they are and more importantly, how you can avoid them? If so, we've enclosed five tips that can help you to keep more money in your pocket rather than spending it all on reservations at the airport, the rental car place or even at your hotel:
Make reservations online and purchase travel insurance. Just like with a lot of cable or cell phone companies, when you are booking a reservation and you would prefer to speak with a live agent, there tends to be a small processing fee. For this reason, you would be better off booking it yourself online. Just make sure that if you go with a travel deal website like Cheap Flights or Expedia that you purchase travel insurance. That's because if you happen to miss your flight and you need to reschedule, without insurance, you can end up paying almost the same amount to rebook your flight.

Pack lightly. Unless you're going Southwest, you are going to have to pay to check-in more than one bag. You can definitely save between $35-100 (and sometimes even more than that) by making sure to take one bag and one carry-on per individual and no more than that.
Rent an electric car and have only one person drive it. Thankfully, there are more and more rental car companies that have electric cars that are available to its customers. This is a good thing because while they may cost a bit more to rent, you can save money by not having to load up on fuel. However, whether you get an electric car or not, it's smart to keep in mind that rental companies charge for more than one person driving a car and so if you can keep it down to one driver, that will save you between $30-50. One more thing: If you don't plan to drop off the car in the same city that you rented it, you might be better off taking a bus or train to the places that you want to go. Some companies will charge $50 just for taking the car to a different location.
Read a hotel's fine print. If you were thinking about chartering a private jet, you would probably look for the fine print on private UK/US jet hire prices just so you won't be caught off guard by any hidden fees. This is something that you should also do when booking a hotel or resort reservation. Sometimes they will charge you a ten percent check out fee, a valet or parking fee, a charge for storing luggage (after your check-out time) or even a fee to use more towels than the ones in your room. You have every right to ask that these kinds of fees be fully disclosed to you before making a reservation, so make sure that you do.
Watch the ATMs. One thing that we often forget about ATMs is that they're around for our convenience. And, they charge us because of that fact. Many ATMs already will request around $3 for making a withdrawal from a bank that is not within its network, but did you know that it will charge even more from a hotel or oftentimes a cruise ship as well? Therefore, it really is best to take out the cash that you need or to stick to your debit card. You don't want to look up and realize that you spent over $100 throughout a trip just on ATM fees alone.