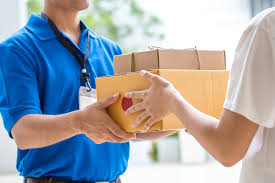 In our modern world, there are few businesses able to thrive without a strong online presence. Studies show that 95 per cent of Britons buy via internet retailers, which means that if you're not on the net, you're failing to reach a huge portion of your target audience.
Most entrepreneurs are wise enough to work this out, but what can be a little harder is choosing a good couriering service. Selling online means sending goods to your customers via the post, and neither you nor they want to pay over the odds to do this. So, to help you pick the perfect courier for your business, here are three top tips…

#1: Compare Quotes
 Price will be a primary concern for most people in search of a courier, and whether you're planning on footing the bill yourself, or intend to charge your customers delivery, whoever is paying will expect the cost to be competitive. One of the easiest ways to find a suitable service is by looking on a comparison site like Parcel Monkey. Simply type in the destination and weight of your item to see which couriering companies come out on top.
#2: Consider Turnaround Times
 As well as wanting to pay as little as possible for parcel delivery, your customers will also expect to receive their items ASAP. To make this happen for them, consider turnaround times as well as price when assessing your options. Ideally, you want a company like TNT, which not only offers speedy standard delivery, but also a range of choices for anyone who wishes to hasten the arrival of their package, such as 24 and 48-hour services.
#3: Research their Reputation
 Once you've found a company that offers quick and competitively priced delivery, you might think that your job is done, but there is one more thing to consider: their reputation. Horror stories will abound where couriering companies have failed to provide the service they should have, whether this is because items tend to mysteriously get lost in the post, are delivered damaged, or are delayed in transit. Take the time to do a Google search or ask on a specialist forum for advice, and make sure that before you settle on a transporter, you have full trust in them to get your items where they need to be.
Follow our three top tips today and you should have no problem finding the perfect courier for your company.