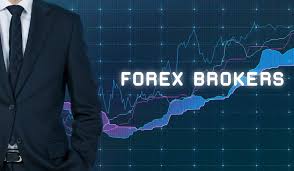 Forex has always represented a relatively easy entry point for people looking to get involved in investing money. In many ways the Forex markets have helped to democratize a practice which was, until relatively recently, the preserve of those with considerable reserves of wealth to back up there investments and a track record of experience. Anyone looking to get involved in Forex trading as a newcomer, however, should take great care over their choice of broker. An experienced and skilled broker plays an important role in the process for the most experienced investor, but for a newcomer, the right broker could help to make the difference between success and failure.

These are just a few of the aspects you should be considering if you're a new Forex investor seeking the best possible broker:
Security
Ultimately, the ability to trust your broker is paramount over just about every other consideration. The risk of losing your investment at the hands of a fraudulent broker is a real one, and the best way to mitigate that risk is to perform thorough background checks. The good news is that this is much easier than it probably sounds. Every country has its own regulatory body which works to apply certain standards across the industry. In the UK this is the Financial Conduct Authority (FCA), and you'll be able to find the details of a reputable broker on their website. At the time of writing there are 216 brokers listed on the site.
Charges
You'll have to pay for your trades at some point, often as a commission. No matter what currency you're trading in, a transaction cost will always be charged. When you're choosing your broker, take the amount they charge into account when calculating the sensitive equation between higher prices and more security and a better service, or lower prices and perhaps a higher risk.
Customer Service
If it's at all possible, try to speak to other people who've used the broker you're considering turning to. Official accreditation and even the kind of testimonials which the broker themselves might be able to supply you with can only paint the bigger picture. By talking to investors who've worked with the broker you'll be able to gain an insight into the kind of factors which play a vital part in delivering a smooth day to day brokerage service; how quickly will you be able to withdraw and deposit funds? Does the speed with which orders are executed enable investors to take advantage of the price shown at the moment when the order is made? Does the availability of the brokerage service reflect the 24 hour a day nature of currency rates? If any mistakes are ever made (and occasional mistakes are pretty much inevitable), how quickly are they rectified? Which platform does the broker use to facilitate transactions?
Many brokers offer a demo of their services and this is useful in two ways. Firstly, it allows you to engage in a 'dry run' of the brokerage services without risking any of your funds. Secondly, the willingness to offer a demo indicates a confidence in the quality of the service being offered which bodes very well for the future.
Ultimately, the broker you choose should provide a service which leaves you free to analyse the markets and develop your own Forex strategies. The best brokers will be able to work with you as you shift from being a new investor learning the ropes of Forex trading to taking full advantage of everything that investing in Forex has to offer. Making the right choice could be the most effective investment decision you ever make.