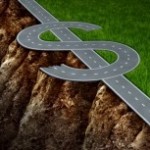 A college education is something that anyone who wants it should be able to have access to. Yet, with the cost of tuition continuing to rise and the latest reports stating that most graduates, on average, have a debt of around $27,000 following graduation, it's no wonder that financial aid is such a hot topic.
If you or someone who you know is preparing to go to school, financial aid is needed and you'd like some information on how to avoid some of the common pitfalls that come with it, we have enclosed five things for you to know below:
Don't overlook other options. Although many students apply for some form of financial aid each semester, remember that this shouldn't just include taking out a government loan. There are many scholarships and grants that are available as well. CollegeGrant.net and CollegeScholarships.com are two websites that can provide you with a list of ones to apply for.
Talk to the school about payment plans. Some people feel that they can't attend the college of their dreams due to how much it costs to go, but there are actually many schools that provide payment plans so that you can pay monthly for your tuition rather than providing the entire amount in one lump sum. Also, most college websites have what is known as a Net Price Calculator which helps you to figure out what the net price of attending their school would be. The reason why this is beneficial is because you may discover that your net price is lower than you initially estimated and so even if you did need some financial assistance, it might not be as much as you thought (which means, you won't incur as much debt as you assumed).

Monetary gifts should go to the parents. When filling out your financial aid information, one thing that you'll be required to do is share your Expected Family Contribution. Due to the fact that whatever you, as the student, financially has counts for about 20 percent of the overall total, if you've received a significant amount of stocks and/or cash gifts from your family members, it would be best if you "give" it to your parents so that they can put it into their total. The less money that you appear to have, the more eligible for financial aid you can become.
Don't have your parents pull from their retirement. Say that you want to go to Howard University, but you need a few more thousand dollars to go than you've got. Your parents may think to pull from their retirement fund, but if they are unable to pay the loan back within five years of taking it out, they will incur some hefty taxes and penalties. There are some people who will borrow from their life insurance instead because there is no pressure to pay that loan back. If your parents do decide to go that route, just make sure they know that if they don't pay back what's due (including a 5 to 9 percent interest) and they happen to pass on, the beneficiaries will only receive the difference after what's owed is paid off.
Make sure to apply by the deadline. If you do need to take out a loan, virtually all schools have a "cap" on how much financial aid they can give out each semester, so make sure that you fill out your Free Application for Federal Student Aid (FAFSA) form as close to January 1 as possible. Most colleges' deadline for applying for financial aid is around February or March. Good luck.