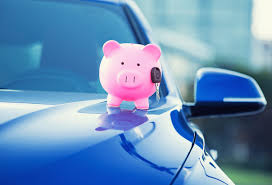 Car insurance costs can be astronomical, especially if you are a younger driver or someone with previous history. So, how do you cut these costs – we take a look.
Put another person on the insurance irrespective of age
One of the easiest ways you can reduce your insurance costs is to attach another person to the policy. The best thing is that it does not necessarily have to be an older or more experienced person.

Lambert, a 29-year-old journalist was surprised to learn that by adding his 26-year-old girlfriend to his car's insurance, his quote reduced by $200. He was amazed especially due to the fact that his girlfriend is younger and has held her license for fewer years than himself.  The reason is that unlike Lambert's license, his girlfriend's is endorsement free and insurance providers rate her teaching profession as a safer bet compared to journalism. The moral of the story is that you should discard your preconceived notions and actually check to find out what difference it might make.
Convert or Buy a Campervan
Nick Rees, a 32-year old man was pushed into buying his dream vehicle by an insurance rate hike of over $1,000. He says that the insurance quotes for his Citroen Saxo went from $350 to $1,500 with an excess of $3,000 after 2 thefts.
Nick says that he tried all the small vehicles he could think of, but his cheapest quote was still $1,200. It was then that he determined that insuring a campervan would be cheaper.
Nick had always wished to own a rare off-road carrier known as a Mitsubishi Delica. He realized that if he were able to turn it into a campervan, he would only have to pay $500 for comprehensive insurance through a conversion policy with his insurer. $100 more was all he needed to buy the equipment required for the conversion. Nick is now happily looking forward to the summer.
Buy a Classic Car
People that have ever owned classic cars can quickly list the benefits they provide and cheap insurance is somewhere among the top. Specialist brokers tend to be generous since they realize that the cars are cherished, carefully driven, and infrequently on the road.
It is not widely known that the definition of what constitutes a classic car can vary greatly from one insurer to the next and sometimes actually includes modern vehicles.
For instance, on one specialist broker's 'acceptable list', a Jaguar more than 5 years old is considered a classic, a BMW after 10 years, while some Land Rovers are considered classics after 15 years. For regular car brands it is typically 20 years, but anything sporty usually qualifies always.
The maximum annual mileage is about 5,000 and the vehicles should be garaged, but you can enjoy massive savings. For instance, a 1985 Porsche 944 was quoted at $224 with a specialist broker compared to $809 with the cheapest standard insurance provider.
Park on the Street
Parking on the street is probably one of the strangest of all insurance loopholes. Parking on the street could be cheaper than parking in a garage or driveway. Martin Scampion says that he noticed that his vehicle's policy stated that he parks on the road, so he called the insurer to say that he actually parked on the driveway. Unfortunately, this resulted in a bump in the insurance rate by $37.
It all depends on the claims history: if a particular area has more claims that involve garaged vehicles, street-parked vehicles will be cheaper to insure. Insurers says that one reason is that key thefts are far more likely if burglars know which vehicle belongs to which house.
Ignoring Comparison Websites
Not all insurers actually list on comparison websites such as Money Expert, but they still require something to attract you and discounts are their preferred tool.
Some insurers actually provide free 12 weeks' insurance for new customers if they have had at least 4 years' no-claim bonus. Other insurance companies will drop 10 percent off your renewal quote if it is more than $200. However, it is important to always ensure that you check the insurer's quote against that of their competitors