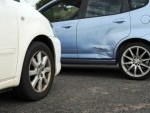 Car insurance is a pretty important thing, if you're a driver. In most cases, it's the law to make sure that you have auto insurance, and for a lot of very important reasons. If you're to get involved in a car accident, the damage that will result is usually going to be pretty costly. This is the case no matter what happens, and if you're at fault in an accident, you've got to be able to make sure that the other driver will be compensated for any damage that was caused. This type of thing can incur serious costs. For this reason, every driver is required to have auto insurance. Whether you wind up picking a policy that actually covers your own car is completely up to you. The requirement, however, is that you are able to make sure you can cover any damage that you might inflict upon another vehicle. Not having any coverage of this type is against the law, and could find you in some serious trouble if you're caught driving without it.
When you're trying to pick out your car insurance policy, you've got a few different options that are available to you. Of course, we just mentioned the fact that you can pick between liability coverage and the type of policy that will cover damages to your own vehicle. Making this decision is all about you and your specific circumstances. The first thing you're going to want to do when you're trying to figure out what car insurance policy will be best is to consider your budget and your driving history.

If you can't afford a lot in the way of car insurance each month, you might want to get a cheaper policy that only offers liability coverage. This is mandatory, and will guarantee that your policy pays for any damage that gets inflicted on another car when you're at fault in an accident. This is usually the most basic policy that you can pick, and will often cost you a lot less money than some of the more through policy options. When you don't exactly have the best driving record, it might be smart to select this type of coverage, as well. Those drivers who are more at risk of getting into an accident would definitely do well to make sure that they are protecting their vehicles.
Sometimes it can be pretty tough to choose the right auto insurance. There are a lot of resources on the Internet, however, that can help you make sure your decision is the right one. The main thing to remember is that you've got to closely consider your budget at every step of the way. Think about how much you can really afford each month and then start tailoring your search around this information. With the right amount of research, you'll definitely be able to find a car insurance policy that's perfect for you and your budget.