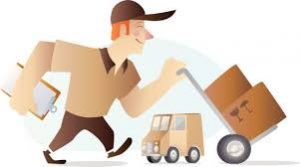 Whatever your business, if you have an Etsy, eBay or Amazon shop, or whether you have a full eCommerce website, the chances are you will be sending a lot of parcels to a lot of places.
With a wealth of courier services on offer at all times, it can be difficult to decide who to go with. New services such as those entrusting parcels to members of the public are spring up every day, connecting people. However, the risks associated with this type of delivery are too great for business owners to seriously consider them.
We look at some key factors in helping you decide how to handle courier delivery in your company.

Reputation
Before even the costs, the reputation and reliability of the company is paramount. As such, check them out first. Inxpress are one of the largest and most reputable courier services and they operate worldwide with small business customers in mind.
Price
All small businesses want to be sure they are getting a fair price. You should not opt for the cheapest option necessarily. Consider what services you are happy to pay premium for. For example, express delivery or next day delivery may be occasions when it is worth paying more.
Time scales
This can be imperative in making the decision about which courier to go with. If you can find a courier who will deliver next day, even at a premium, you may find this is necessary. This depends largely on what you are selling and your customer profile. Are they the type of person who can wait? Do the goods need to be transported quickly, such as foodstuff?
Size and scale of company
Essentially, the larger a delivery company you opt to go with, the cheaper they are likely to be able to offer the service to you. This is simply because they will be operating on a large scale and can secure reduced rates themselves.
In short
Whichever service you opt to go with for your courier deliveries, you need to be sure they are safe and reliable, offer a good rate and variety of services and are preferably insured against theft or damage. Ultimately their professionalism is representative of yours, and to secure repeat custom, you are looking for a company who deliver on time.