Do you know how much money a full time freelance writer can make in a year? A full time freelance writer can make between $18,000 to $100,000 per year.
Are you interested in becoming a freelance writer now?
In this article I am going to show you my tricks to making a lot of money in a short amount of time as a freelance writer. If you think that you don't have what it takes to make it as a writer, then think again because anybody who has a computer, internet and time to write will be able to make money. One thing I should warn you though, this article is going to be rather lengthy as I am covering all my tricks and tips to becoming a freelance writer, where to get clients, how to keep clients happy, and even ways to expand your business and make more money.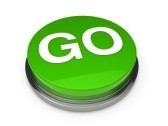 Are you ready? Let's get started.
In order to make a good amount of money as a freelance writer you first need to hone your skills. If you are good at writing about home improvement, then that is awesome, however, you need to know about more. Learn as much as you can about every single topic that you can think of and then learn the entire lingo that goes along with it. This is the key to sounding smarter than you really are on any topic. Trust me, if you sound smart and you know what you are talking about, then people will hire you.
Another trick to making the most money as a freelance writer is to put yourself out there. I don't just mean on a website or on Craigslist, you need to be everywhere. If you can create videos on YouTube and market yourself that way, then do it. As a freelance writer you must like to write, correct? Being that you love to write, you should think about writing guest posts for other blogs and in the author byline you leave a short paragraph as to what you do and how people can use you for their writing needs. This is how you get customers over and over again. However, if you don't have the time to do those things, then I have a few places for you to go and get good quality clients.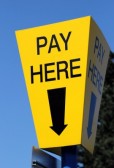 Where can I get paying clients?

Elance – One of the best places to get more paying clients is on Elance. What I like about Elance is that they have a lot of people that use their website each day, so you have the best chance of landing jobs there. Where you will have trouble when you first get started is that you have to get good feedback or else people won't want to work with you. In the beginning it is harder to get jobs because you need to build up your reputation. This is why it is a good idea for all new writers to offer a cheaper rate in order to build up their reputation. This will take some time to get the reputation that you want, however, the more jobs you get and the better you do with them, the faster it will be. One piece of advice that I have for anybody that wants to start on Elance is to make sure you take as many tests as possible. The benefit of taking a test is that you will show clients and other writers what you are good at. Whether that is writing, programming or something else doesn't matter, just make sure you have proof that you know about the jobs you are bidding on.
Freelancer – Another site that is very similar to Elance is Freelancer. There is not much to say here other than that you need to build up your reputation as well. A lot of people think they can simply get signed up and they will start getting jobs but that is not how it works. You need to show people that you are a good person to work with and the more you can do that, the more clients you will get.
Textbroker – One of the things that I like about Textbroker is that it is first come first serve. The reason why I like this is that sometimes I am a little busy with other jobs and I don't have time to bid on a project, therefore, I will lose out on a lot of work. With Textbroker you just click on the job that you want and then write the article. It is pretty easy and the more time you spend on Textbroker, the more money you can make. One thing that you do need to be well aware of is that Textbroker has a set rate based on how good of a writer you are. If you are a really good writer, then you can get paid $5 per 100 words. Now, if you don't write very well and you make a lot of mistakes, then you will get paid less than $1 per 100 words. Although some people won't like this, it is a good way to ensure that the clients are getting a quality writer for their jobs.
Craigslist – I am sure you know about Craigslist, right? The reason I want to talk about Craigslist is because a lot of businesses will post jobs on there to write for their company. Although, there are not as many jobs on Craigslist as Elance and Freelancer, there are some great clients. I have found many of my best clients on Craigslist. My advice here is to make sure you post in several bigger cities. Another thing that I have been known to do is reply to job opportunities in countries like India, the Philippines, Europe and places where outsourcing is big.
Digitalpoint – You have probably not heard of Digitalpoint before but that is okay. If you go to the forums on Digitalpoint you will see that there is a section where you can offer your services as well as people who are looking for writers. If you can't seem to find any work on the sites I mentioned above, then check Digitalpoint out because they have a lot of work on an hourly basis.
These are the places that I go when I want more writing jobs. The best part about all of these is that they always have new clients that you can market to. My advice is to use all of these places if you can, don't just think that Elance or Craigslist will do it all for you. In this world, the more clients that you can get the better off you will be. Trust me, by diversifying your clientele you will avoid up and down months in regards to your income.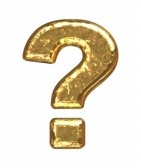 What should I charge my clients?
Now that you know where to get clients to write for, let's talk about what you should charge. I normally have a firm policy that I don't charge less than $1 per 100 words and my regular rate is $3 per 100 words, however, I do have exceptions just like with any other business.
The trick to charging your client is to charge what you think your time is worth. A lot of people think that they must submit the lowest possible amount in order to get a new client. That is one philosophy; however, I would not underestimate how valuable your time is. What I suggest is that you start off with an amount of $1 per 100 words and then work your way up. Remember, your time is valuable too, so don't charge somebody an amount that is too low. The same goes for charging too much as well; Don't feel like you ever charge too much because if you are a good writer, then you can charge more for your services.
With that said, I have some tips that you should utilize in order to get paid more from your clients and also get more clients in return. Make sure you memorize these and follow each one of them because they really will help out.
Tips for Writing Quality Content
Read Through Your Writing – Something that I strongly recommend is that you read through your writing after you are done. The reason for doing this is to make sure you catch any errors that you may have made. I know that reading back through your work is not a lot of fun, however, it can make you look more professional, therefore getting you more money on your next job.
Use Killer Titles – Do you have any idea how beneficial titles are to blog posts and online content? Titles are what get people to read the articles and without them you would not get people to your website. This is why you should always use killer titles when writing posts for anybody online. Even if the client asks you to write a post on a title they provided, give them another option for a title that has more spark to it. You never know if this is going to work but in my experience it always does and the client appreciates what you did for them.
Always Offer Bulk Discounts – Something that I do is offer a discount on work as long as the client orders in bulk. For example, if I have a client that wants me to write 10,000 words or more I will usually give them a discount. Just know that I only do this for repeat clients as they keep giving me more business, so I give them discounts in order to keep the cycle going. You may want to try this yourself as it really does help increase your income.
Tell Clients To Refer You – If you know much about marketing, then you know that word of mouth is the best form of marketing out there. It is because of this that you should tell your clients to tell their friends about you as well. By doing this you will get more people to know about your services as a writer. Trust me, this is one method that takes only a few seconds and can correlate to hundreds if not thousands of dollars more per month in income.
Well, that is all I have for you today. I know that writing is not the most exciting job in the world; however, it can be very lucrative with the right clients. Just keep that in mind while you take your writing career to the next level.