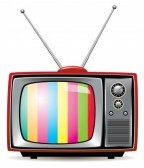 I'm going to say it, even though many of you are going to hate me.  I personally do not pay for cable TV, and likely never will, as I am a frugal queen and enjoy watching Netflix for $7.99 a month.  In fact, the only time we ever had cable TV, we got it for free, because the local cable company in our area came and hooked it up for a one month free trial, and then they forgot to turn it off.  However, for those of you who do splurge on cable, here are a few tips that can help you save money.
Figure out what you want.
Before you start shopping, you need to figure out what you are looking for.  Do you want the History channel, or Discovery channel, or mainly movie channels?  It pays to know what you want before you start spending your time scoping out your options.
Research the cable companies in your area.
Find the best TV deals by searching online and determining all of the cable TV companies that provide service in your area.  You may even be able to find a single website that already does the research for you and that has a comparison chart showing you the pros and cons of each company and their packages.

Negotiate the price.
Once you have found the package you want, contact the service provider and ask for a discount since you are a new customer.  Let them know that you aren't totally committed to buying their service unless you get a good deal.  Make sure they are aware that you are an informed customer who did your research on their competitor's packages and that you'd just as soon choose their package if necessary.
Bundle your services.
Another great way to save is to bundle your telephone, Internet, and cable, and even your cell phone services together.  Often by using the same company for all of your services, they are more likely to reward you and provide you with deep discounts.
If you follow these tips you are likely to pay much less for your cable TV service.  Also, periodically, you should contact your service provider and ask for additional discounts.  It never hurts to ask and it only takes a few minutes of your time.