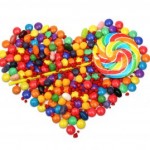 In case you have never heard of it, Bulk Barn is a Canadian franchise that sells a wide variety of bulk foods including all kinds of candy, health foods, pastas, and much more.  If you have an allergy to gluten, there are many gluten-free products available including snack foods, chocolate, and brown rice pastas.  You can save yourself a lot of money by shopping at Bulk Barn, but here are a few tips to follow in order to do so:
1.  Watch your prices. Just like at any other store, some things are a bargain, but others are overpriced.  Although you may think that everything would be cheaper at a bulk food store, think again.  Certain products such as all purpose flour actually will cost you more if you buy it at Bulk Barn.  Also, you will often be able to find your cereals for less at a regular grocery store, especially if you buy cereal when it goes on sale.  And to all you junk food junkies, another thing to watch out for is certain types of candy.  Sometimes you can buy candy cheaper at Walmart or on sale at grocery stores.  A good example of this would be M & Ms.

2.  Pay attention to how much you are buying.  It is very easy to overspend at a Bulk Barn.  You might get excited at finding your favorite candy and then end up spending a lot more than you anticipated at the till.  It's all about portion control, and feel free to use the scales that are scattered throughout the store.  Then you will know how much you are buying.
3.  Buy your spices at Bulk Barn.  Everyone knows that buying spices at grocery stores can be painful as we often have to pay an arm and a leg for them.  You will find that spices are much more affordable at Bulk Barn.  Just use your existing spice jars over and over again.  You can even buy little spice jars at Bulk Barn for a reasonable price if you don't already have enough.
4.  Take advantage of the coupons and discounts. Bulk Barn often has coupons available in a flyer and online (www.bulkbarn.ca)  that you can use.  The best ones are the ones that give you $3 off when you spend $10 or more on any product in the store.  That way you are not stuck buying something you don't need. Just buy what you normally would and remember to present your coupon.   Also, take note all you folks aged 65+ or folks attending school, every Wednesday Bulk Barn gives you a 10% discount on all regularly priced items.  So, if you can arrange it, try to shop on Wednesdays.  Note, however, that you cannot use a $3 off coupon in combination with the discount, so ask at the till which one will save you the most money.
5.  Compare prices when you shop at your regular grocery store.  Take note of products that are sold both at Bulk Barn and at the grocery store where you regularly shop.  Compare the cost of white sugar, brown sugar, oatmeal, and other items that you will likely buy most often.  Determine where you will get the best deal and shop accordingly.  Once you know what you can get more affordably at Bulk Barn, make it a regular part of your grocery shopping routine.  Make a list, though, as it is so easy to get distracted at a Bulk Barn, and it is almost inevitable that you will forget what you came in for if you don't have a list.
Although none of these tips are profound, they have definitely helped me in saving a lot of money.  Hopefully they will be helpful to you as well.