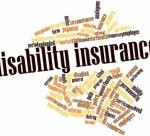 You might think that businesses are the only ones that need to worry about selecting disability insurance (for workers that are injured on the job, for example). In fact, many people don't even know that they can get a personal disability policy to help them pay for medical expenses and bills should they suffer an accident, injury, or illness that leaves them unable to work. But suppose you fall off a ladder while cleaning out your rain gutters, or you develop cancer and you can't work while undergoing treatments. Your health insurance should cover medical bills, and workman's compensation may kick in to deliver a portion of your salary (if the disability is work-related). But if it doesn't you'll be left with no income at all. And since most people rely on their paycheck to cover the monthly bills, this could leave you in a terrible pickle. So now you realize the importance of this form of insurance. But how can you find the policy that's best for you?
It's important to select the right policy when it comes to disability coverage. If you're a safe driver you might save some money by opting for liability coverage only. Or if your home is in an area that rarely suffers natural disasters you may not feel the need to spring for additional coverage for flooding, earthquakes, or tornadoes, for example. But a disability policy is meant to cover you, or more to the point, your earning potential. Your bills won't stop coming just because you can't work, and if you want to continue to pay for your home, your car, utilities, food, and other insurance policies, you need to have a plan in place that will give you the money you would otherwise be earning through a job. So you can't take the selection process lightly.

You'll want to start by comparison shopping to find out what kinds of disability policies are available to you and how much they cost. Often, you can sign up for a policy provided by your employer. This is likely to be the least expensive because it may be offered at a discounted rate as part of a benefits package. In some cases, disability has already been lumped in as part of your insurance premium through your employer, in which case it is unlikely that you need to obtain additional coverage. If this is not provided by your place of work, you'll need to shop around. And there are a few things you'll want to consider.
First, you need to decide if you want short- or long-term coverage. Short-term policies generally cover up to six months of salary. The thing is, if you have a nest egg in place you may be able to cover this duration of absence without disability. You may therefore prefer long-term coverage. You should also find out how long you can keep the coverage (up to age 65 is the best), what the cost is (it can be as high as 1-3% of your income), whether or not it adjusts for cost of living, and whether it can be cancelled by the provider (choose a policy that can't be cancelled). Just because you've got health coverage in California or Medicare in Florida doesn't mean your household bills will be covered in case of an injury or illness. So do some research and find the disability insurance policy that is right for you. It will keep you afloat in the event that you are unable to work for a period of time.