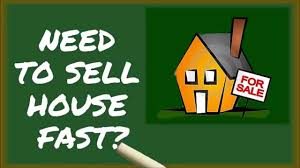 Are you in a hurry to sell your home? Do you need to move quickly or are you desperate for a change of scenery? If you're a homeowner, you want to get the best possible price for your home. Real estate can be a very valuable and important asset. Sometimes, a quick sale means losing out. However, this is not always the case. Here are some tips to help you attract buyers and sell swiftly without losing money.
Do some sprucing
First impressions are all-important when it comes to selling a house. You don't need to spend time and money making the house look pristine, but a bit of sprucing can make all the difference. Make sure your house is clean and tidy. Clear away clutter, make the beds, and wipe down surfaces in the kitchen and bathrooms. Mow the lawn, and give the front door a coat of paint. Put yourself in a buyer's shoes. What would you think of you came to look around? Are there any obvious problems on view? Or could you do anything to make the property look more appealing?

Work closely with real estate agents
You'll maximize your chances of selling your home if you work closely with local real estate agents. Make sure the details are readily accessible online, and agents are passing them on to their clients. Maintaining a good relationship will hopefully ensure that you get more people through the door, and increase your chances of finding the perfect buyer.
Host an open house event
Open house events are a surefire way to get people's attention and hopefully, attract interest. Many people prefer an informal set up when they're looking around a house. And you can also gauge how many others are interested. If there are multiple groups or couples, this can make buyers more competitive, and it may elevate the chances of you getting the price you want. Make sure you advertise the open day. Put signs on the driveway, and ask friends and colleagues to spread the word.
Be prepared to negotiate
When you're hoping to find a buyer, you don't want people to take advantage because you want a quick sale. Asking the agent to sell my house fast shouldn't constitute a desperate plea to get any price possible. Be prepared to negotiate, but make sure you sell at a fair price. If you've got a few parties interested, consider every option carefully. The higher price may not always be the most attractive offer. There may be circumstances that make a different offer more appealing, for example, a cash buyer.
If you need to move quickly, you don't have to take the first offer, especially if it's well below the market value. Try and boost your chances of finding a buyer by advertising your home, working with real estate agents, and hosting an open house event. When it comes to negotiating, be prepared to discuss offers, but don't let people take advantage of you just because you're in a hurry to sell.