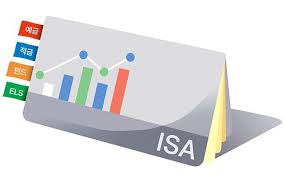 There is no doubt that saving money is an increasingly difficult pastime in the modern age, as inflation continues to rise at a disproportionate rate to real wage growth. While this may change after the Bank of England (BoE) lifted the base interest rate from 0.25% to 0.5%, the climate remains oppressive for those who want to optimize their savings.

For those saving in Cash ISAs, this may mean transferring your funds to an alternative account that offers superior potential returns. Similarly, those with existing stocks and shares ISAs may also want to transfer their funds into a different account that has the capacity to deliver more.
Here's how you can achieve these objectives and the core benefits of transferring your funds:
How to transfer your Cash ISA
Historically, ISAs were the gold standard for personal savings, particularly when it came to diversifying your interests and securing optimal returns. However, with historically low interest rates Cash ISAs may not help you to achieve the rate of return that you desire.
However, Stocks & Shares ISAs offer access to a wide range of domestic and international assets across various markets, with the potential to give you higher returns than cash ISAs in exchange for a higher level of risk. The key is to identify the best providers in the market, as this simplifies the transfer process and offers you access to the best possible rates of return.
Take service providers such as Bestinvest, for example, who host a downloadable form on their website that allows investors to start the process of transferring their assets quickly and easily.
Why is this beneficial?
As we have already said, this type of transfer will help you to make the most of your capital and access a far wider range of assets. In this respect, it affords genuine flexibility, which may be particularly appealing to seasoned or knowledgeable investors who want to assume control of their financial destiny. Even for novices, it is possible to partner with expert service providers that can help to inform, guide and execute your investment decisions.
When you transfer your ISA funds between providers, it is also important to note that you will not use up your annual ISA savings allowance. Similarly, the tax-free benefits associated with your savings will also be protected, helping you to retain as much of your hard-earned income as possible.
An increasing number of service providers may also refrain from charging for the transfer of funds, which can have a small, but in some instances, significant bearing on the value of your fund.
Such considerations are important in the current economic climate, where savings rates are low and inflation is high. In fact, even the smallest change can make a big difference, so having the option of transferring into a stocks and shares ISA may prove invaluable.